Nestled In The Foothills of The Blue Ridge Mountains
The Upcountry region of South Carolina is nestled in the foothills of the Blue Ridge Mountains, one of the links in the Appalachian Mountains chain.
Bordering Georgia and North Carolina, it is equidistant to Atlanta and Charlotte, and it's only a three to four hours drive to other popular South Carolina destinations such as Myrtle Beach, Charleston, and Hilton Head Island.
The area offers visitors a respite from a hectic environment. Here you can explore approximately 150 waterfalls, explore hundreds of miles of hiking trails, raft the famous National Wild & Scenic Chattooga River, cruise on picturesque freshwater lakes like Jocassee and Keowee, and discover many more outdoor adventures in our wonderful state and local parks!
Enjoy the quaint towns in the Upcountry and find the best eateries, shops, and sites while soaking in the local southern hospitality and relaxing atmosphere.
Drive the Cherokee Foothills National Scenic Byway to see amazing scenic views of the mountains, peach orchards, and pastures.
Learn about the area's intriguing history, including that of the Cherokees and the Revolutionary War battles that were fought here.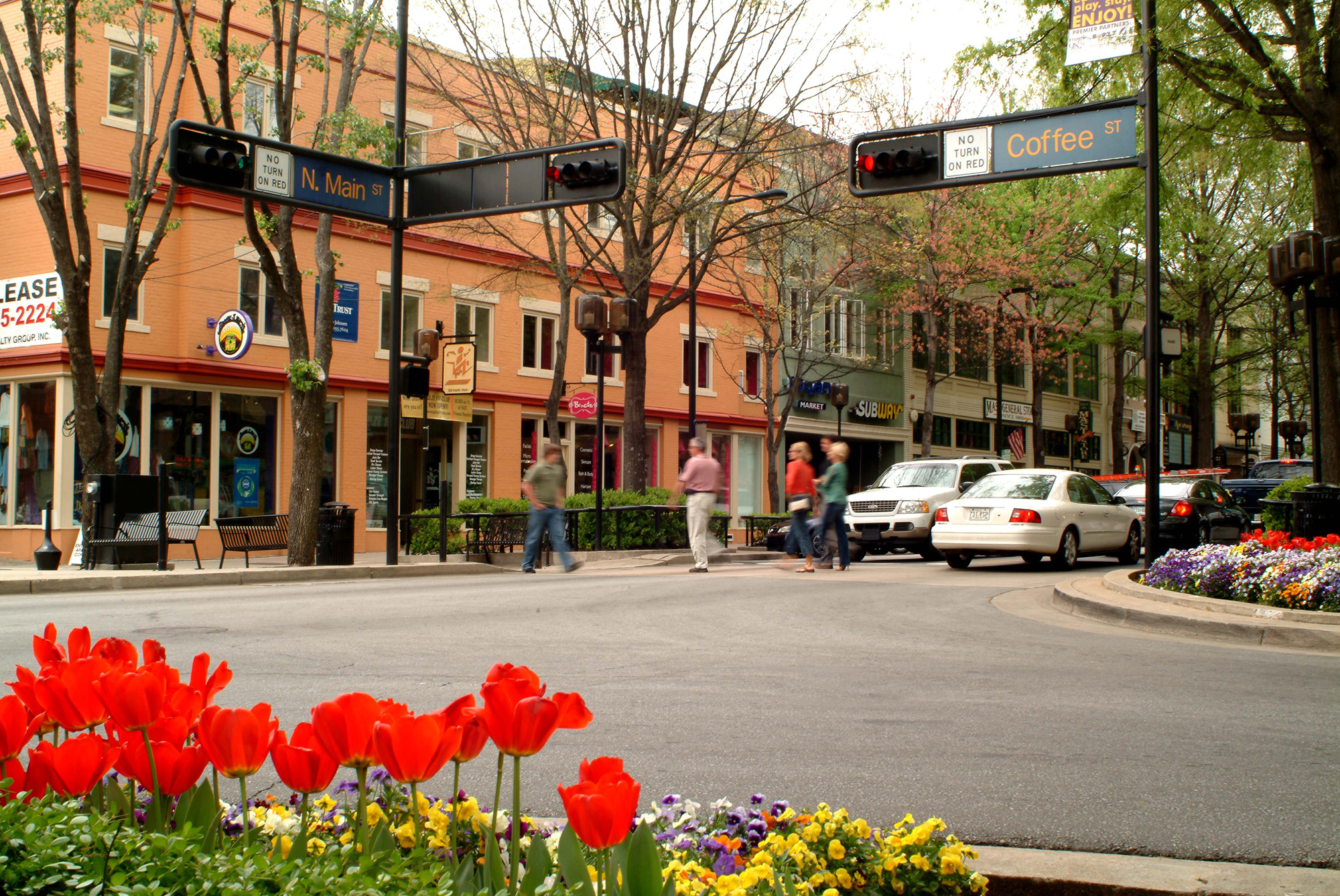 Plan to spend time in the larger towns and small cities, too. Greenville boasts an award-winning downtown bustling with restaurants, stores, and attractions that will keep you entertained for days.
In Spartanburg, rev your engine and buckle up in the latest BMW models and go for a fast spin around the track at the BMW Performance Center!
Consider staying in Anderson for a while, too. There you will have plenty of opportunities to delight in their historic downtown while being only minutes away from the waters of Lake Hartwell with its nearly 1,000 miles of shoreline and 100,000 acres to boat, fish, or sail.
Festivals & special events
Be sure to plan your visit so you won't miss one of the many festivals and special events that occur throughout the Upcountry. The year begins with the annual commemoration of the Battle of Cowpens in mid-January. This battle was one of the key Patriot victories of the American Revolution.
In the spring, events begin to appear all over. The Historic Pendleton Spring Jubilee, the Pickens Azalea Festival, Spring Fling in Spartanburg, and Artisphere in Greenville are a few of the local favorites.
Celebrate some of the favorite fruits produced in the Upcountry with the South Carolina Peach Festival in July and the South Carolina Apple Festival in early September.
Step back a century or two with historical events such as Walhalla's Oktoberfest, FestiFall at Walnut Grove Plantation, and The Old Time Fiddlers Convention at Hagood Mill in Pickens.

So, whether you're looking for an exciting adventure or just a relaxing break, South Carolina's Upcountry is the right place for it!