The Upcountry is one of the country's premier cycling destinations. Its mild four-season climate, rolling terrain, and bike-friendly culture combine to create an amazing experience for novices and experts alike. Just ask Greenville resident Georgie Hincapie, a former key member of the U.S. Postal Service Pro Cycling Team of Tour de France fame.
So, where to begin?
Lake Whelchel Trail
The Lake Whelchel Trail in Gaffney, perfect for families or a medium-length workout, is one of the region's newest facilities. The 7.5-mile natural surface trail traces the Overmountain Victory National Historic route used by patriot militia during the Kings Mountain Campaign of 1780.
Swamp Rabbit Trail
For long haul-rides or short jaunts, the Prisma Health Swamp Rabbit Trail awaits in the region's largest city, Greenville. This rails-to-trails, multi-use path stretches over 20 miles from trendy Travelers Rest (known locally as TR) through downtown Greenville.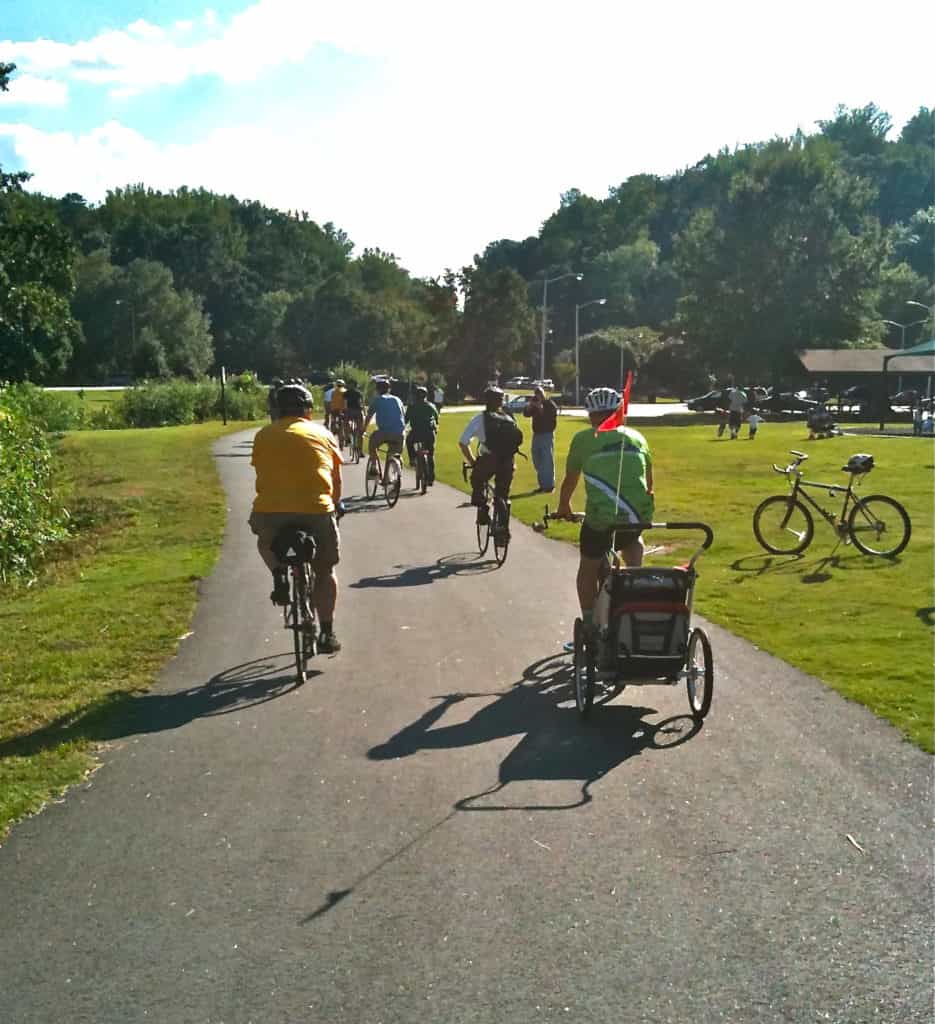 There's an online guide, The Carrot, to finding food, drinks, and hops within a mile of the Trail. Some options include taking a swing through beautiful Furman University, getting refreshed at the Swamp Rabbit Cafe and Grocery, or grabbing a craft beer at the Swamp Rabbit Brewery in "TR." The trail is chock-full of pitstops with benches, water fountains, trash receptacles, and tire pumps.
Doodle Trail
A bit further west, the Doodle Trail is another wildly successful rails-to-trails project connecting Pickens and Easley. The smooth, 7.5-mile multi-use path is named for the "Doodle Bug" appearance of the former freight engine that used to traverse the rail line in reverse.
Stumphouse Mountain Bike Park
The Upcountry sits in the foothills of the Blue Ridge Mountains, and mountain bike trails abound for adventure seekers. Stumphouse Mountain Bike Park in Walhalla is the newest additions to the state's Palmetto Trail. The original four-mile stretch was expanded by 10 miles in 2019 and features berms, rollers, tables, and rock gardens.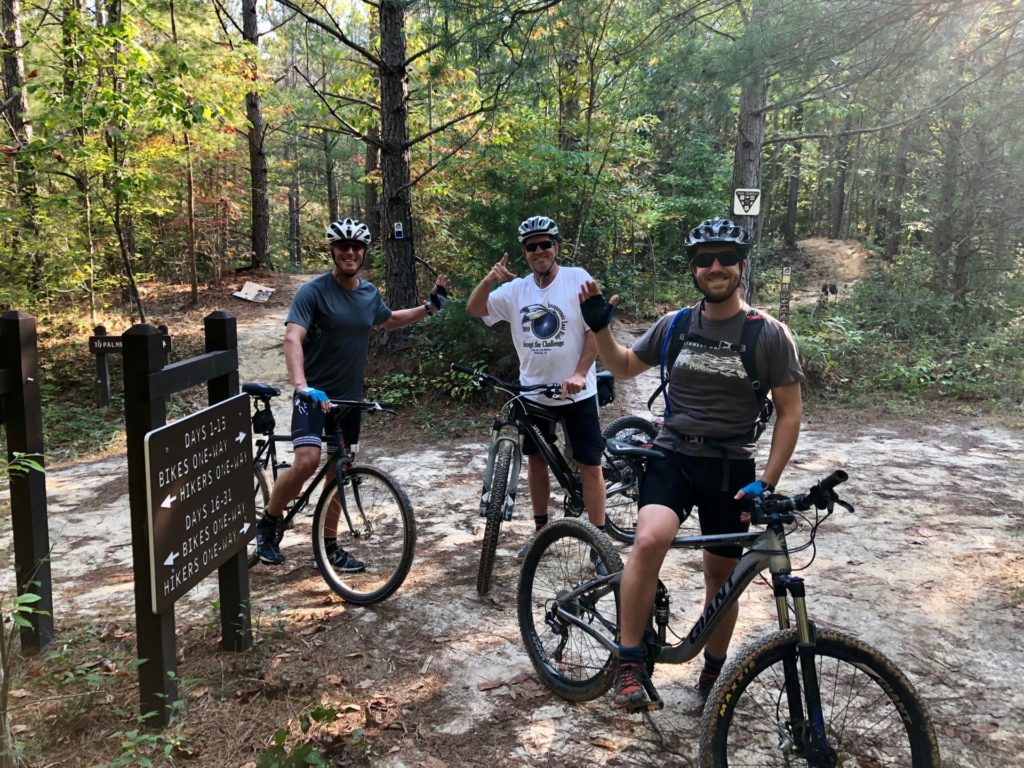 Paris Mountain and Croft State Park
Paris Mountain State Park offers seven mountain bike trails ranging from easy to moderately difficult. The 16-mile Southside Loop at Croft State Park in Spartanburg is a must for high-level cyclists, and it connects to many more miles of trails within the park.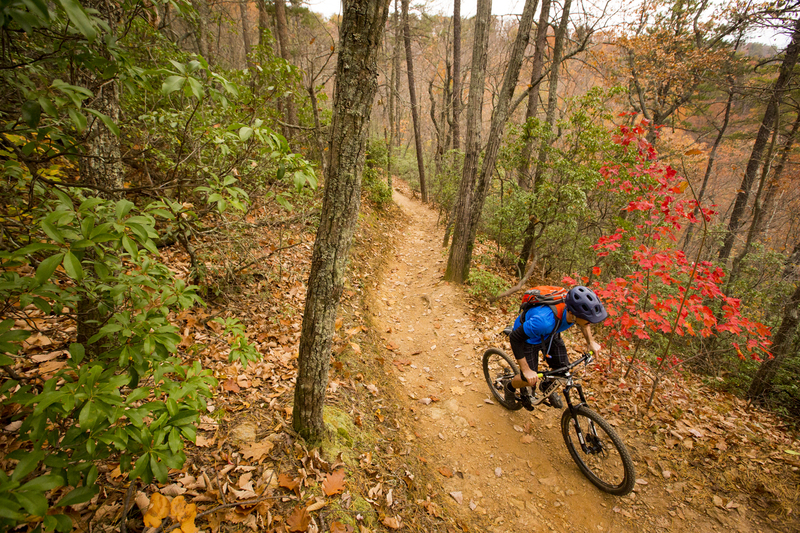 Town Creek Bike Park
For pure family fun, it's hard to top the Town Creek Bike Park in Pickens. Located just a mile from historic downtown, mountain bikers will enjoy its 4,000-foot wooden "flow coaster," berm turn walls, dirt jumps, and 8-foot wide paved trail in this 100-acre park.
Traveling light? Bicycle rental options in the area range from cruisers to full-suspension mountain bikes. Visit the Resources page at BikeUpcountrySC.com for more information.
If you are considering a visit to the Upcountry, check out the UpcountrySC website where you can find lots of options for places to stay, dine, shop, and explore.
Contact us when you're ready to plan your visit or subscribe to our informative newsletter.
By Shane Sharp, freelance writer