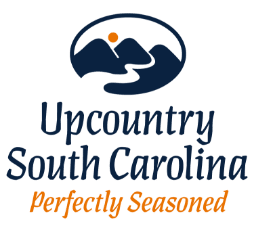 Boiling Springs
Belue Farms
3773 Parris Bridge Road
Boiling Springs, SC 29316
864-578-0446
For over 50 years, Belue Farms has grown and sold the freshest produce under the sun.
Delicious strawberries picked daily from mid-April through May. Sweet peaches harvested from June until mid-September. Plump tomatoes, watermelons, cantaloupes, blueberries, apples, vegetables, and more. Plus, fresh-baked breads, artisan cheeses, free-range eggs, raw milk, premium coffees and teas, hot boiled peanuts, local honey, gift baskets and snacks that let you share a taste of the South. That's just a sample of what you'll find at Belue Farms Market.
Spring/Summer Hours:
April through September,
Monday-Saturday, 8:00 a.m. – 6:00 p.m.

Autumn Hours:
October through December,
Wednesday, Thursday, Friday, 10:00 a.m. – 6:00 p.m.
Saturday, 10:00 a.m. – 4:00 p.m.

Winter Hours:
January through March,
Thursday and Friday, 10:00 a.m. – 5:00 p.m.
Saturday, 9:00 a.m. – 4:00 p.m.