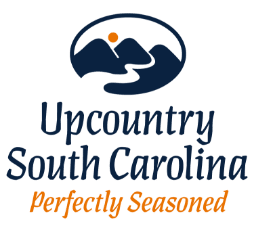 Cleveland
Asbury Cascades
Asbury Hills Camp
Cleveland, SC 29635
Asbury Cascades is located on the Asbury Trail at the Asbury Hills Camp and Retreat Center. The camp is in session and flooding with people from June 1 to the first week of August so be sure to call them and get permission to access the trail during this time (864-836-3711).
DIRECTIONS:
1. From the Post Office in Cleveland where US 276 and SC 11 meet, take US 276 WEST for 6.8 miles to where Asbury Hills Camp and Retreat Center is located on your LEFT.
2. Once on Lakemont Road at the entrance of the camp, immediately turn RIGHT and follow the road to a gate. Pass through this gate (note that it gets locked at 5pm) and continue another 0.3 mile to the beginning of the trail, and park off to the left in the provided spaces.
3. Hike Asbury Trail for 1.3 miles to a wooden post. Turn RIGHT at this post and after following the short trail you will have reached the cascades and creek.
As we just provide information, if you have a question regarding a particular trail, it is best to contact the source listed. We encourage good stewardship of our natural resources. Be prepared for your outing and Leave No Trace of your visit. For more hiking and waterfall trips, check out the publications of Milestone Press.
Disclaimer
The information on this website is used entirely at the reader's discretion, and is made available on the expressed condition that no liability, expressed or implied, is accepted by Discover Upcountry Carolina Association or any of its associates, employees or affiliates for the accuracy, content or use thereof. Links to other websites from this website do not imply endorsement by Discover Upcountry Carolina Association.