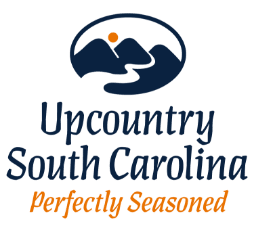 Mountain Rest
Whetstone Falls
Earls Ford Road
Mountain Rest, SC
Whetstone Falls falls into the Whetstone Creek and into the Chattooga River (SC/GA line). With caution and the correct footwear, it is fairly easy to wade across the river from the SC side to the GA side.
DIRECTIONS:
1. From Walhalla drive WEST on SC 28 for 6.1 miles and turn LEFT onto Whetstone Road (S-37-193).
2. Follow Whetstone Road for 4.8 miles and you will come to a crossroad with Chattooga Ridge Road. Cross over Chattooga Ridge Road and Whetstone Road will then become Earls Ford Road.
3. Continue down Earls Ford Road for 1.7 miles where the pavement end and gravel road begins. Continue another 1.3 miles to FS road 721A on your LEFT. Turn down FS721A and continue for 1.6 miles to a large parking area.
4. Once parked, take the trail off to the right of the parking lot. Follow the trail for 0.5 miles until you reach the Chattooga River.
5. Once the Chattooga River is reached, follow the anglers path to your left for 0.2 miles to Whetstone Creek.
6. Whetstone Falls is located about 250 feet to the left up the creek.
As we just provide information, if you have a question regarding a particular trail, it is best to contact the source listed. We encourage good stewardship of our natural resources. Be prepared for your outing and Leave No Trace of your visit. For more hiking and waterfall trips, check out the publications of Milestone Press.
Disclaimer
The information on this website is used entirely at the reader's discretion, and is made available on the expressed condition that no liability, expressed or implied, is accepted by Discover Upcountry Carolina Association or any of its associates, employees or affiliates for the accuracy, content or use thereof. Links to other websites from this website do not imply endorsement by Discover Upcountry Carolina Association.