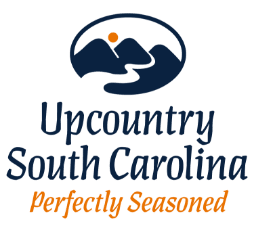 Spartanburg
Spartanburg Philharmonic Orchestra
200 E. St. John Street
Spartanburg, SC 29306
(864) 948-9020
Spartanburg's rich musical heritage has been documented as far back as the middle of the 19th century when there were professional teachers and music clubs which produced cantatas and operas of high caliber.
The Music Foundation of Spartanburg, chartered in 1949, serves as the presenting organization for the Spartanburg Philharmonic Orchestra… Spartanburg's professional orchestra.
With a mission to entertain, educate and enrich lives through music, the Music Foundation presents over 80 events annually reaching over 75,000 people in the Spartanburg community and surrounding counties. These events include:
Concert Series Annual concert series featuring the Philharmonic with renowned guest artists at Twichell Auditorium and other locations in Spartanburg.

Music Sandwiched In A series of free lunchtime concerts showcasing regional talent at the Spartanburg County Public Libraries headquarters and branches.

In-School Performances A series of 20 performances featuring ensembles from the Philharmonic and artists from other genres for students grades K-12 in Spartanburg County public and private schools.

Scholarships The Music Foundation is proud to support the Alia Lawson Pre-College Department of Music at Converse College by providing 13 scholarship opportunities annually for aspiring music students in Spartanburg.

Youth Concerts Each year the Music Foundation presents the annual youth concerts featuring the Philharmonic for 4,000 graduating elementary school students in the county. These concerts are free of charge to these students and are arranged through the public, private and home school systems.