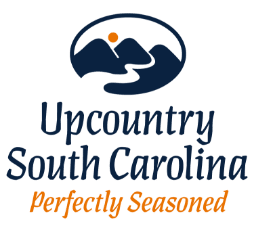 Taylors
Greenville History Tours
115 Dexter Dr
Taylors, SC 29687
864-567-3940
Greenville History Tours will tell all about what we see today and the development that is going on. But it will also fill in the rest of the story about how we arrived to get where we are today.
On each tour guests will be able to see old photographs and paintings showing what Greenville looked like in the 19th and early 20th centuries, and compare them to what the same locations look like today. Instead of curiously gazing up at buildings from the sidewalk, you can learn about interesting details, like the story behind the carved rooster that is imbedded into the top of one of the buildings near Coffee and Main Street.
If you are a tourist, come and take a tour our great city, you'll love it. If you are a local that has lived here 20 years or 2 years, get a fresh look at Greenville on a tour, you'll love it and leave wanting to know more.