Twice each year for over 13 years across the Upcountry, Restaurant Week SC, in partnership with the Dine Out Upstate organization, has been gracing our palates with two to five-course meals from Spartanburg to restaurants in Clemson all over the Upcountry. This includes lunches, dinners, and dessert options, and allows us the ability to try classic favorites, along with new restaurant dishes twice a year! We are showcasing four of some of the best bites you can get for under $25 per person from restaurants we visited this year – read on for our reviews, from southern food to BBQ and more!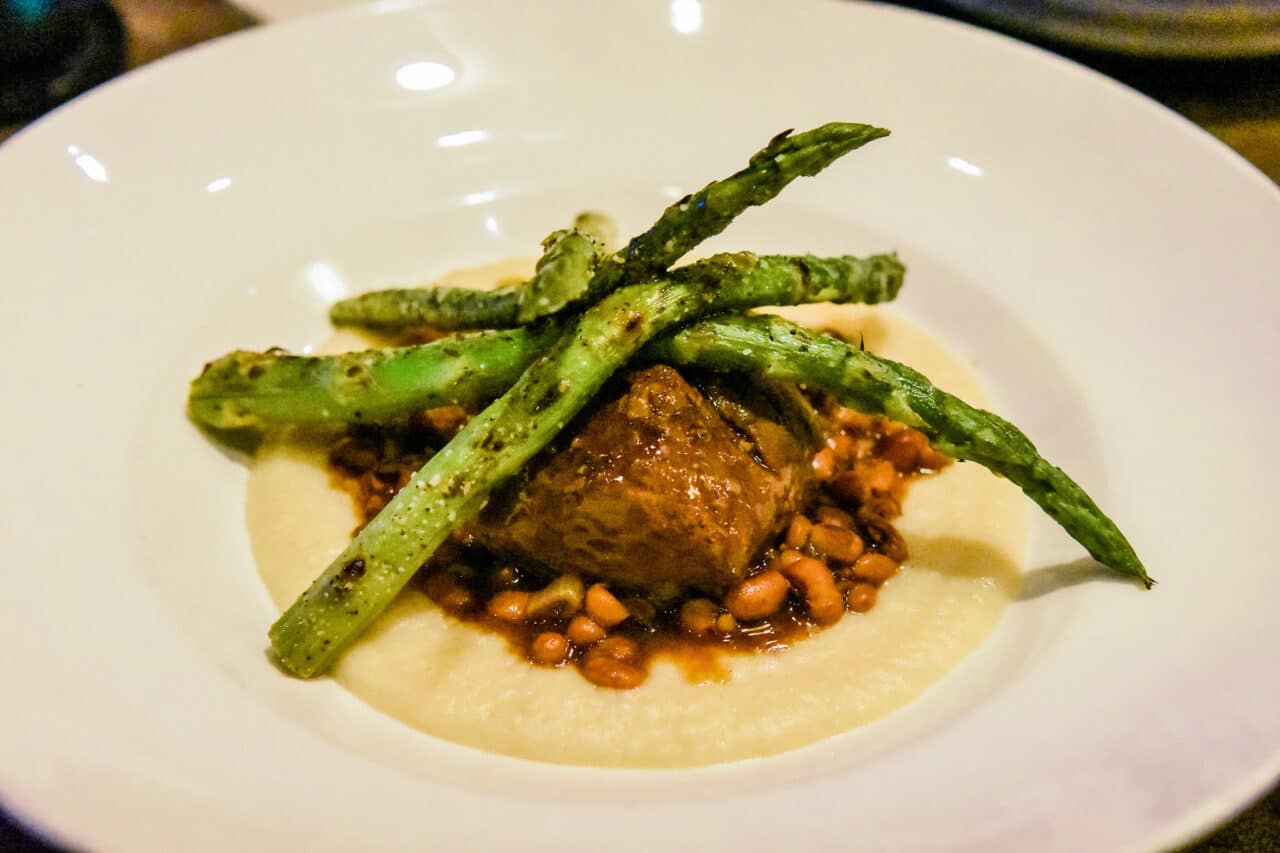 The first one we visited under $25 per person was Nose Dive in downtown Greenville, SC. This restaurant was more limited in its options (you only had two choices between the appetizer, main, and dessert options). However, they were still very accommodating when it came to allergies (gluten-free, dairy-free, etc.), and they were able to amend or remove certain things from the menu. I tried the arugula salad with crispy prosciutto, goat cheese, pear, and bourbon vinaigrette as my starter, the braised short rib with black-eyed pea ragout, cauliflower puree, and asparagus as my main, and the warm chocolate truffle cake (almost like a lava cake) for dessert with raspberry ice cream and a cocoa nib tuile.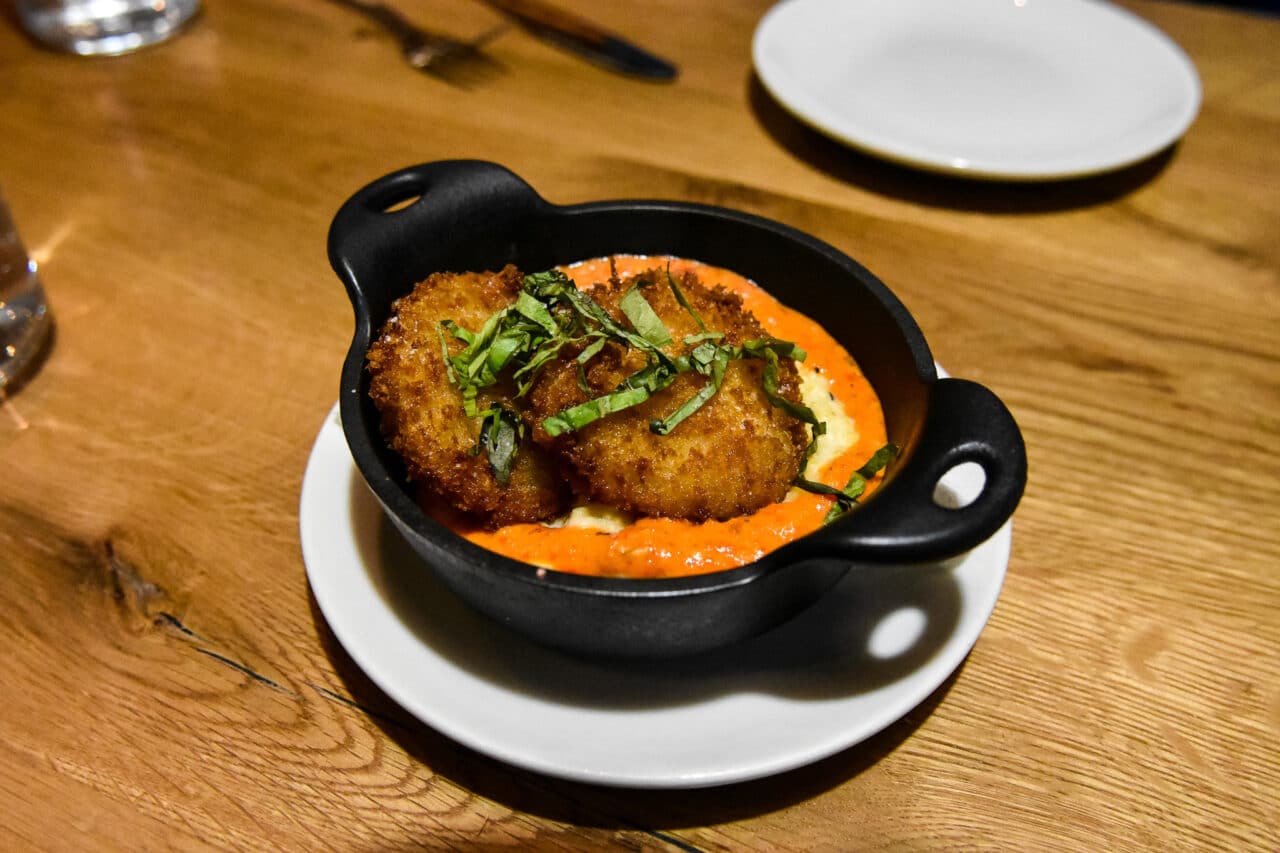 Next was Tupelo Honey Cafe, one of the mainstays of downtown Greenville and a regional chain favorite, known for its fried chicken and sweet potato pancakes. It also had an awesome three-for-$25 menu for Restaurant Week, which similar to Nose Dive, consisted of an appetizer, a main course, and a smaller dessert. We got their "Famous Fried Green Tomatoes" as a starter, which was served on a bed of their goat cheese grits and roasted tomato puree. Next was the Classic Chicken and Waffles, dusted with powdered sugar, maple syrup, and butter, and served with a side of hot sauce (at your request). Dessert was a mini Brown butter pecan pie served with homemade whipped cream.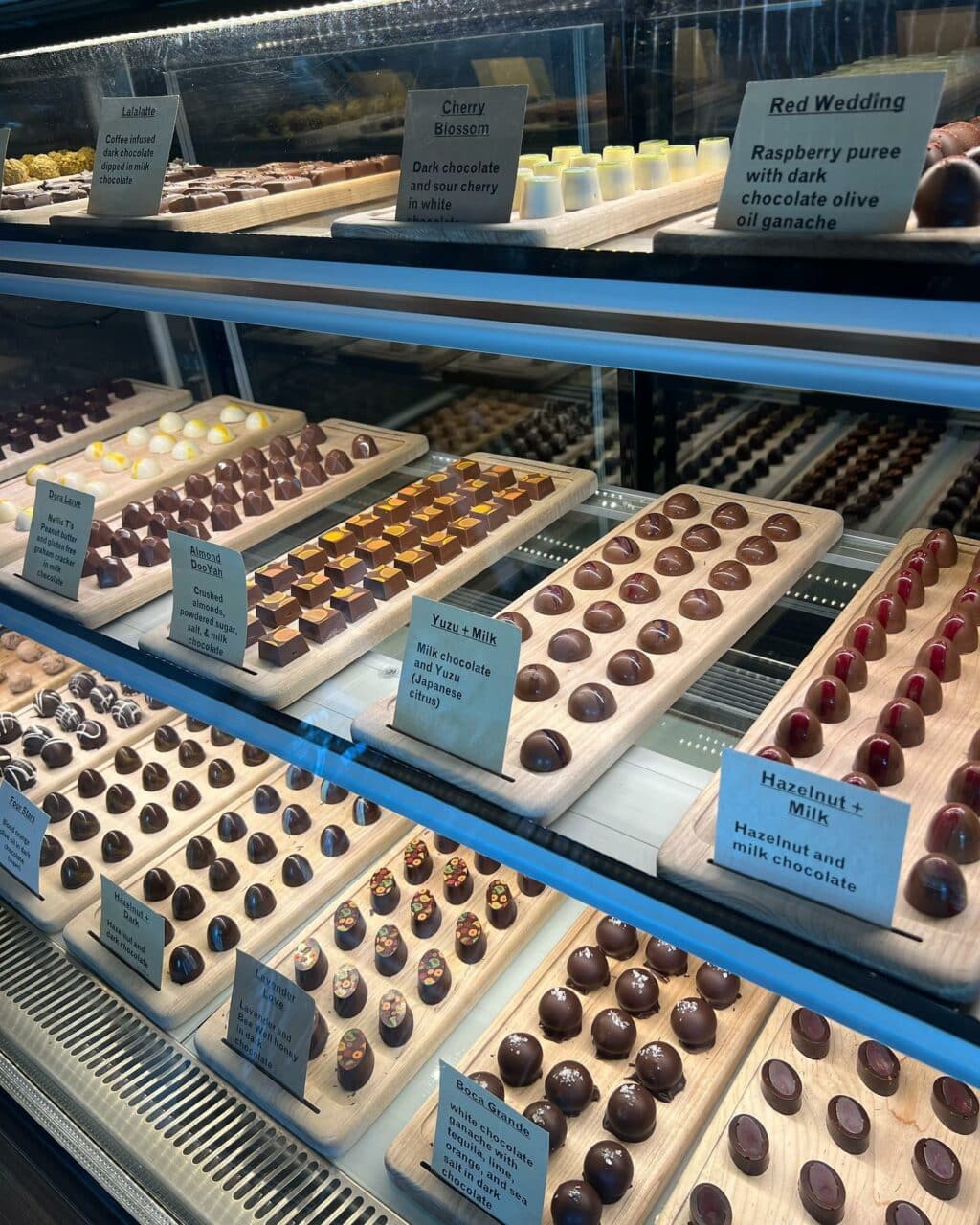 One final toast to end the week right is a stop at LaRue Chocolates. Located in the Poe West building in the Village of West Greenville, $20 here gets you a tasting flight with your choice of either three wines or bourbons paired with LaRue Fine chocolates. Allow Master Chocolatier Elizabeth Logan McDaniel and team to guide you through tasting notes, locally crafted chocolates using ingredients from around the Upcountry, and more.
Wherever you decided to go for Restaurant Week, we hope it was filled with tasty morsels of goodness, whether you supported your favorite Friday spots or tried somewhere new! Stay tuned for the next Restaurant Week, coming to the Upcountry January 11 – 21, 2024!
By Sarah A. (Moore) Gross, Pimento & Prose Media