Denver Downs Farm in Anderson, South Carolina, a destination century farm, will open their award-winning corn maze on September 23, 2023 with a country music twist: it will recognize country music queen Reba McEntire in honor of her upcoming lifestyle book Not That Fancy: Simple Lessons on Living, Loving, Eating, and Dusting Off Your Boots and companion album Not That Fancy.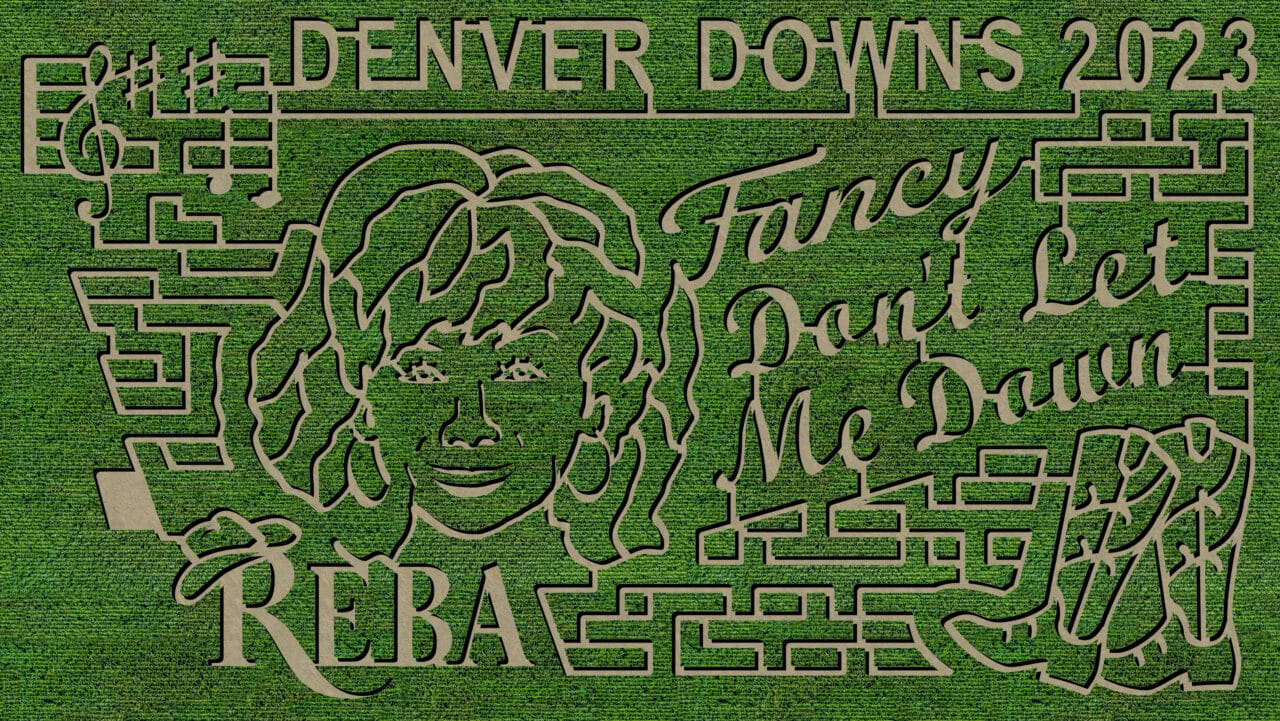 "We are so excited to honor Reba, a country music legend, in our corn maze this year – we've always been big fans and know our guests will love the interactive features in the maze this year to go along with Reba's history and music," Catherine Garrison, Co-Owner of Denver Downs.
While navigating the maze, guests will look for clues and play an interactive game quizzing them on how much they know about the country music legend. Participants will enjoy photo ops, music and prizes along the way.
"While l admit being in a corn maze is one of the more unique things I've ever been invited to be a part of, I couldn't be more excited to be involved with some of the things that matter most to me – farming, family, and friends," said Reba McEntire. "Growing up on a ranch in Oklahoma, I know how important agriculture is and I love being involved with something that brings more people out to farms across the country for good wholesome fun!"
Denver Downs Farms is one of 40+ farms featuring Reba in their corn maze this year. Collectively, the farms—which are designed by The MAiZE Inc. in 24 states across the U.S.—will reach more than a million visitors during the fall season.
Along with getting lost in the maze, guests will have the opportunity to enter to win a grand prize trip to Nashville for a one-night-only special event, "Not That Fancy: An Evening with Reba & Friends" set for November 5 at Nashville's iconic Ryman Auditorium. The prize will also include a two-night stay at a local hotel.
Additionally, one lucky winner from each farm will receive an autographed copy of Reba's upcoming book Not That Fancy. Officially being released on Tuesday, October 10, the lifestyle book is a collection of funny, poignant, and deeply personal stories, photos, tips, and recipes straight from the "Fancy" singer herself. On October 6, Reba will also release a corresponding album Not That Fancy with stripped-down versions of some of her most iconic songs as well as a brand-new track.
The farm opens for their 2023 season on September 23, 2023 and be open through November 12, 2023. In addition to 10-acre corn maze, farm animals, 35 fun barnyard activities (mega slide, two jumping pillows, a zipline, haybarn climb/swings, giant slide, human foosball, pig races, ropes course, and gem mining), and live music each weekend, Denver Downs will have over 90 tons of pumpkins this season.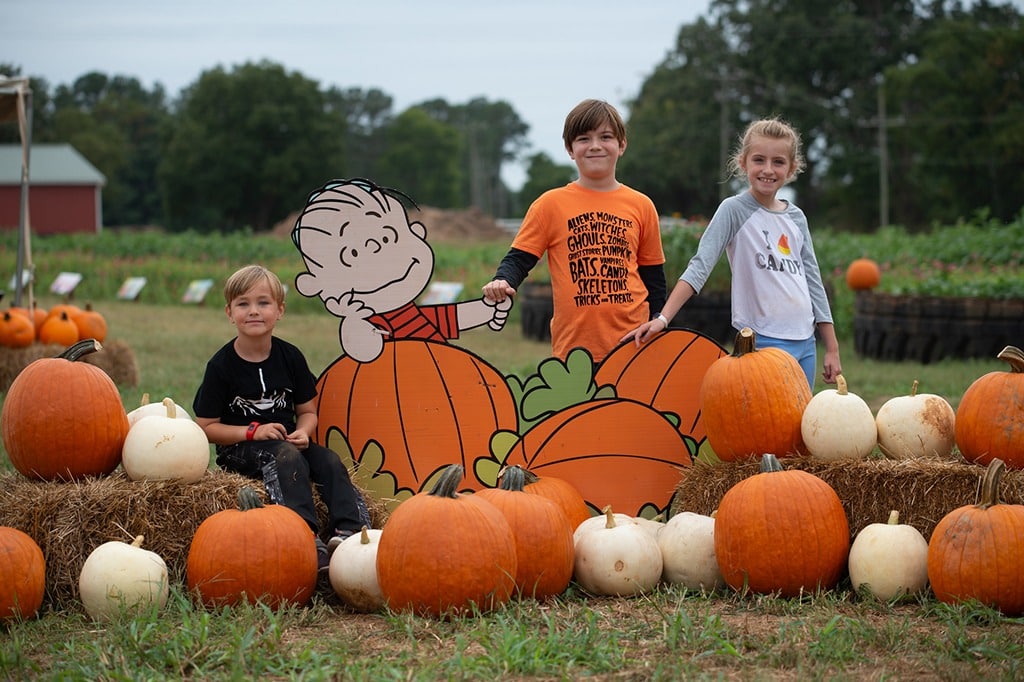 Exciting fun addition this Season! Denver Downs has added a Pumpkin Lights Trail to their Pumpkin Patch!
"We are absolutely thrilled to be adding this lighted trail to our pumpkin patch! During the Christmas holidays we love visiting 'community Christmas lights' – so this is our take on that for 'Fall season' lights! It's going to be magical!" says Catherine Garrison.. There is a lighted trail with a singing pumpkin light performance, lighted photo ops, a lighted tunnel, Candy Corn Forest, Magical Mushroom farm, and finishes with a life-sized Cinderella Pumpkin Wagon!
Hours of operation:
September 23rd – November 12th
Thursdays: 1:00-5:00pm
Fridays: 4pm- 10pm
Saturdays: 10am-10pm
Sundays: 10am-6pm
Bonus hours Friday, Oct 13 – 1pm-10pm (some schools out)
Bonus Days Oct 30 and 31 (some schools out)
The Farm also hosts school field trips and corporate events.
For more information go to www.denverdownsfarm.com.