Gather your best mates for a round at some of the best public golf courses the Upcountry has to offer. From mountain views to stunning river and lake hazards to challenge your game, check out the list below for your next visit!
We've included dollar signs next to each course to signify the average price range per person for an 18-hole round:
$ = less than $27
$$ = $30 – $48 range
$$$ = $50 and up
NOTE: prices are subject to change.
Anderson County:
Lakeview Golf Club | $$ | Piedmont, SC. Family-owned and operated for 30 years, this public course near Powdersville, SC, is cash only. There's something for everyone here, with prices for mid-week, senior specials, and weekend specials.
The Walker Golf Course at Clemson University | $$$ | Clemson, SC. Clemson University's home golf course was Voted #1 in the 'Best 25 College Golf Courses' for 2021 by Golfers Choice. This championship course was designed by DJ DeVictor, one of the first pioneering landscape architects to adopt ADA requirements into the construction industry and golf course designs.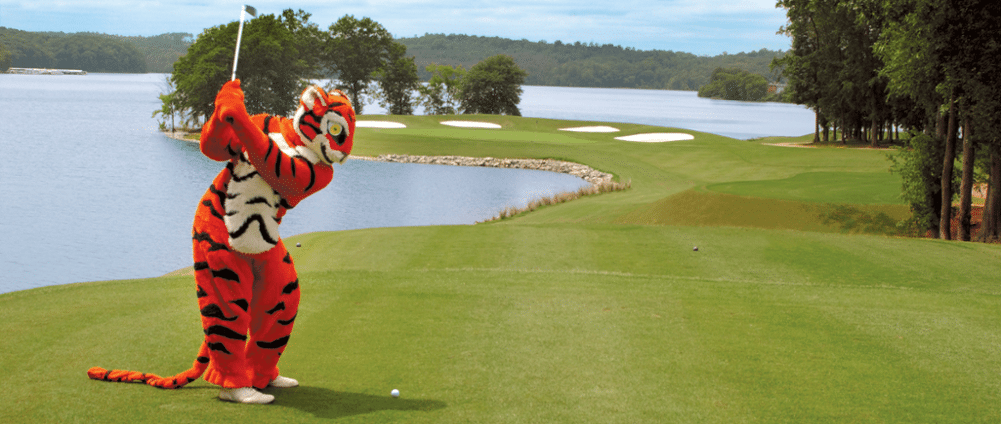 Pickens County:
Pickens Golf Club | $$ | Pickens, SC. This hybrid, nine-hole, par 71 golf course is perfect for those looking to improve their short game. It's designed to be played twice as 18 holes from two different tee boxes. They are groundbreaking for a brand new clubhouse in late summer 2023, including a resort-style pool, lighted 9-hole Par 3 course, over 200 RV sites, cabins, and more.
The Rock at Table Rock Resort | $$ | Pickens, SC. For golf with views of a waterfall on the front 9, visit this gorgeous course and resort combo off scenic Route 11. Check out resort hiking, horseback riding, and more waterfalls at this picturesque destination in Pickens!
Chickasaw Point | $$$ | in Westminster, SC, resides inside the neighborhood of the same name and is an 18-hole, par-72 public golf course. With a creative lunch & dinner menu headed up by Chef Victor Rojas, check out The Overlook Restaurant on-site for a snack or larger meal to satisfy your foodie cravings.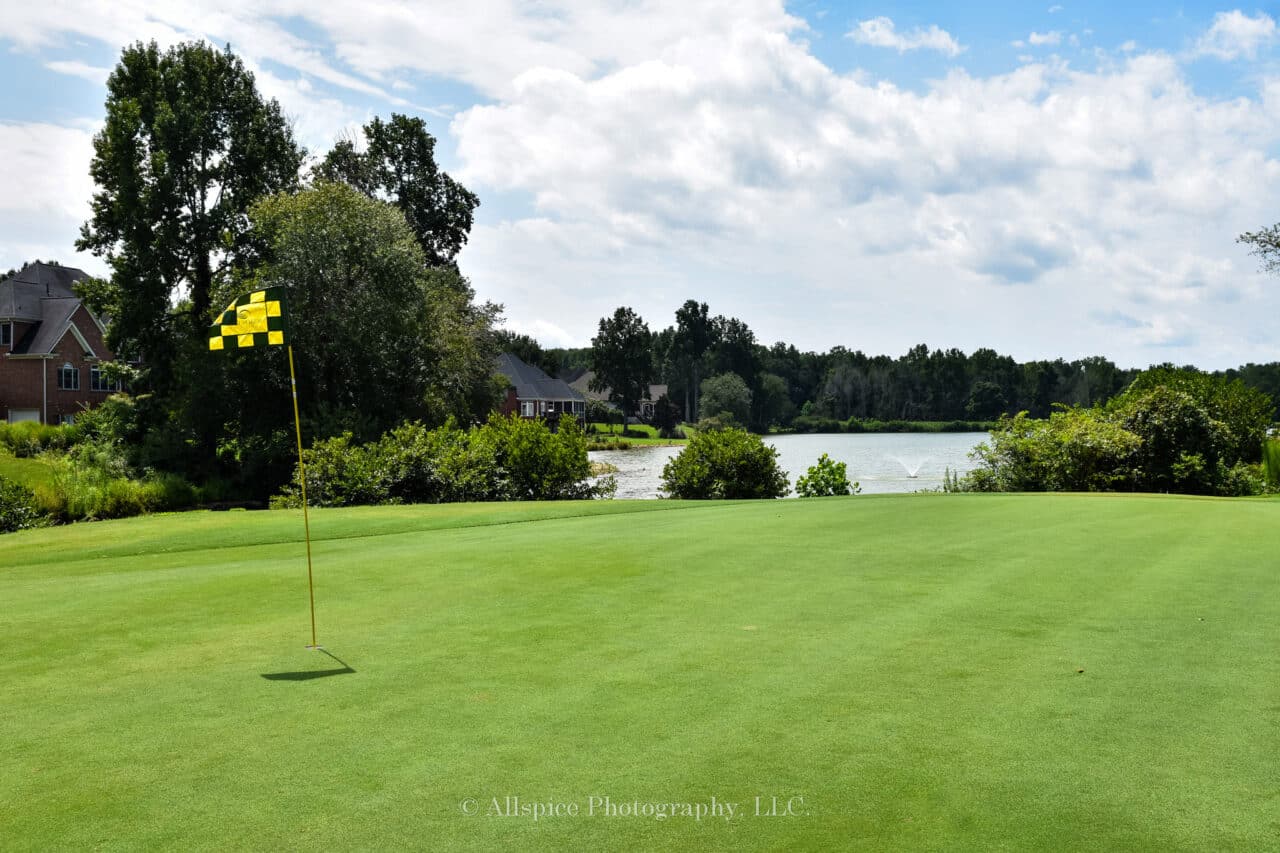 Greenville County: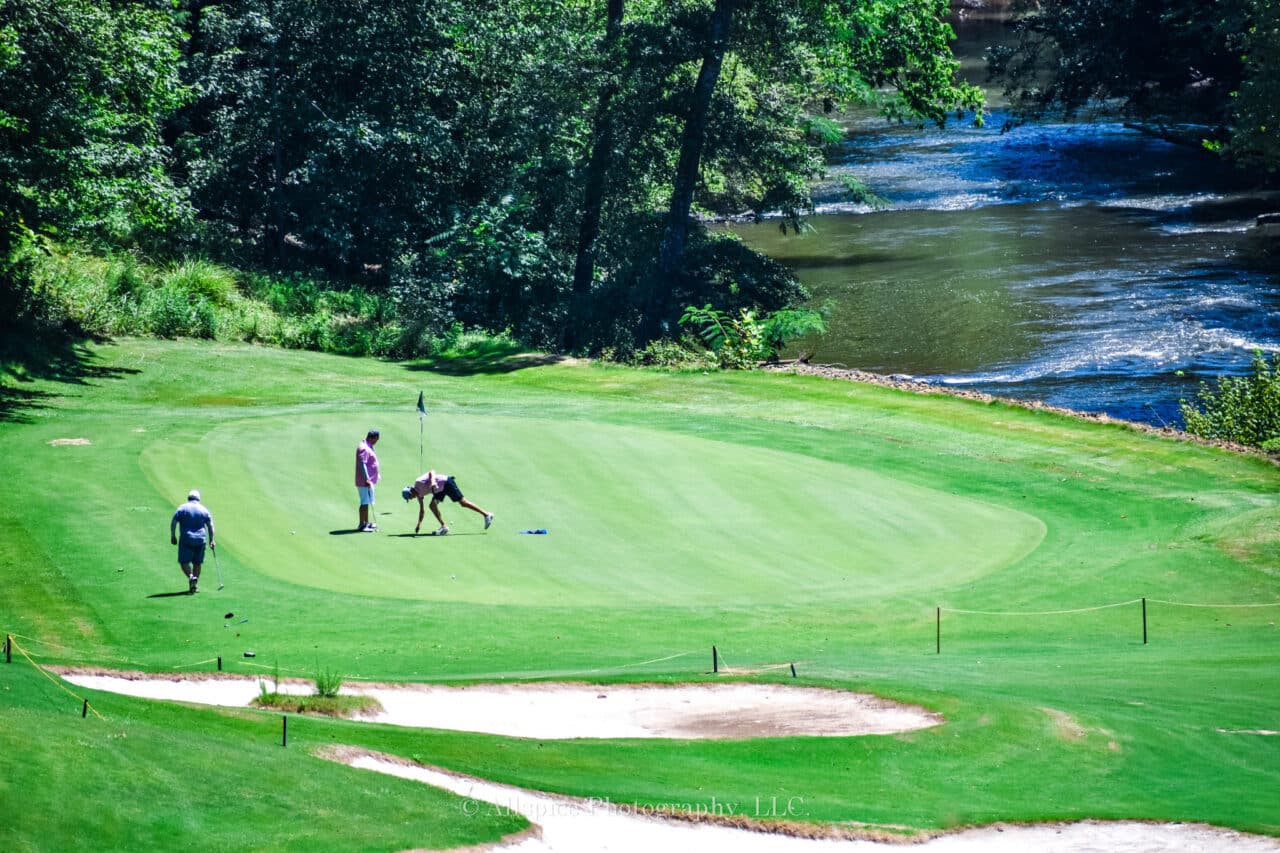 Spartanburg County:
From great rates to greater views and historical significance to PGA-worthy putting greens, we hope this list has helped you discover your next new favorite spot to bag a hole-in-one.
By Sarah A. (Moore) Gross, Pimento & Prose Media