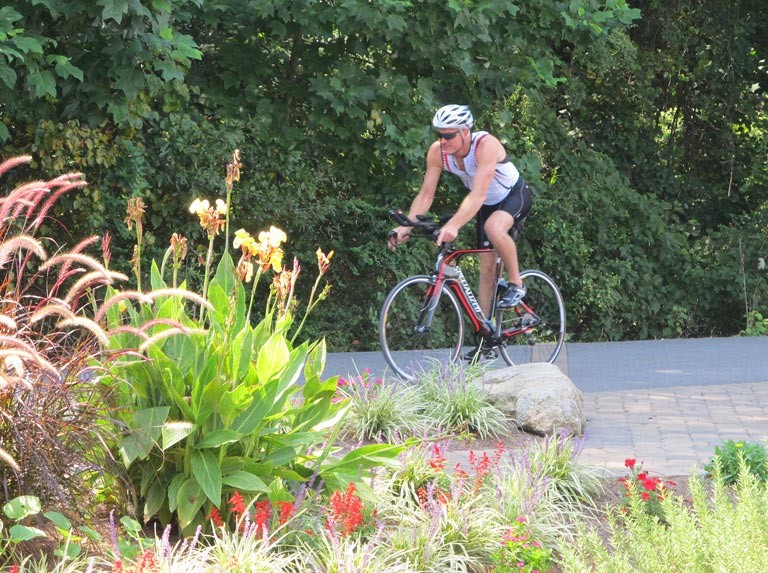 Bike in the Blueridge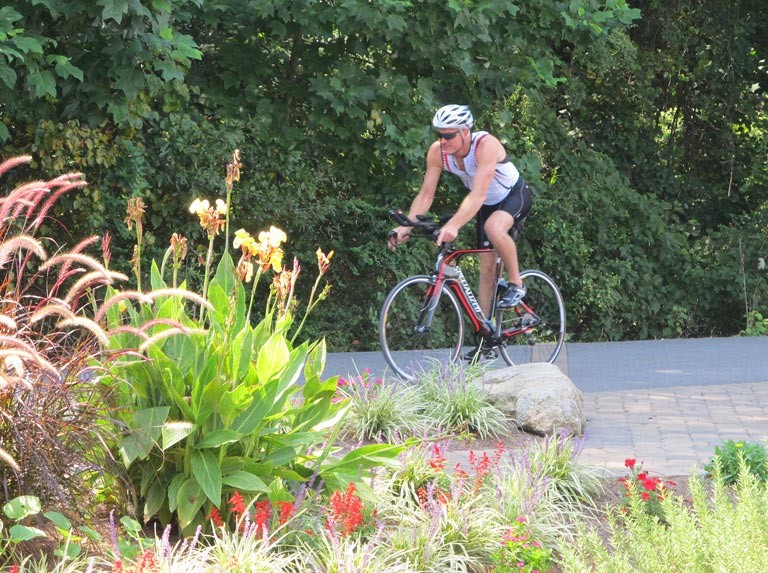 The Upcountry is a mecca for road biking.  George Hincapie, one of the most recognized cyclists in the world, with numerous national championships and professional victories to his credit, selected the area for his training as a professional cyclist.
He has built Hotel Domestique, which offer not only a exceptional place to stay, but a world-class cycling experience. Winding through the picturesque climbs of the Blue Ridge Mountains, Hotel Domestique guests can enjoy a unique tour of surrounding mountains with an XD cycling package, led by George himself. More info: http://hoteldomestique.com/xd/cycling/
Nearby, the city of Greenville is a yearly host for the USA Cycling Professional Criterium & Team Time Trial National Championships. Because of this, in 2014 they hosted the Para-cycling Road World Championships that include hundreds of athletes from more than 45 countries. This is the first time in 16 years that the United States had hosted a para-cycling event.
For the recreational rider, there is the Greenville Health System Swamp Rabbit Trail. This 19.9-mile multi-use rail trail follows the bed of a former railroad that had been nicknamed after the indigenous swamp rabbit. South-to-north the current trail begins at Greenville Technical College, crosses the city of Greenville, proceeds through Falls Park and the campus of Furman University, and ends about a mile north of the Travelers Rest city limits. Maps and more info: http://greenvillerec.com/swamprabbit
Nearby Spartanburg is known as Bike Town. In fact, they've been a Bicycle Friendly Community since 2006 and were the first in the state of SC to earn the recognition by the League of American Bicyclists. Spartanburg is also home of the Assault on Mt. Mitchell, one of the country's toughest cycling challenges. Here you'll find great road rides, challenging adventures in the woods, downtown bike rentals along with professional races hosted in our area.  http://www.visitspartanburg.com/See-and-do/cycling.html
A great way to explore the area is along South Carolina's Highway 11. Officially known as the Cherokee Foothills National Scenic Byway, this 112-mile road winds its way through the state's northwest corner and passes through quaint villages and parks.
Visit the Upcountry of South Carolina and discover biking the in Blue Ridge!