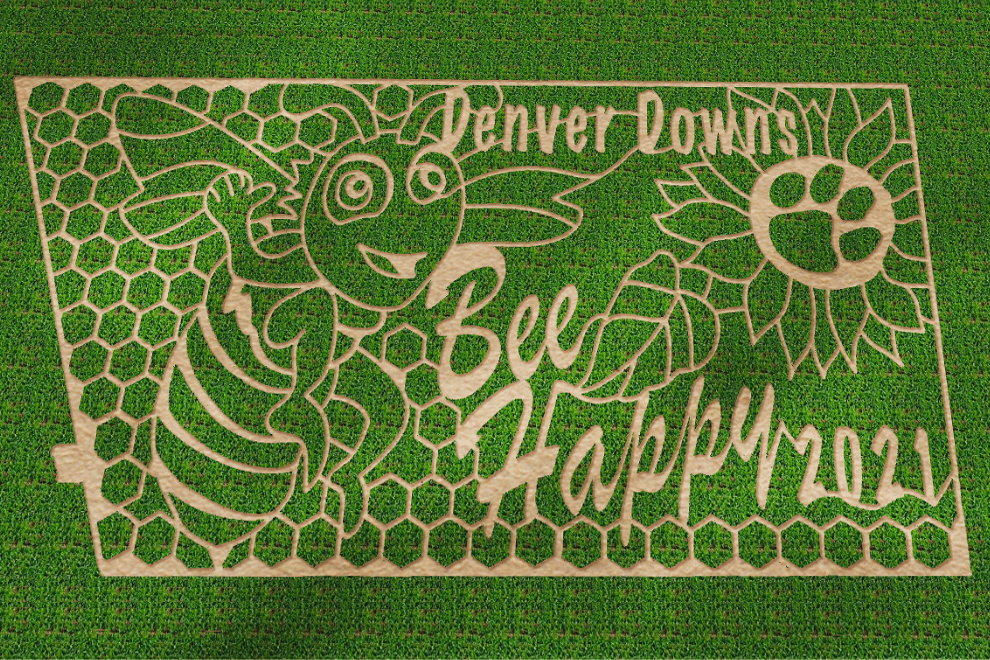 Denver Downs Farms Corn Maze Nominated For Best in the US
For the sixth year in a row, the massive corn maze at Denver Downs Farms in Anderson, SC, has been nominated for USA Today's 10 Best Readers' Choice travel award contest. The family-owned and operated farm was selected from an expert panel as a Top 20 Corn Maze in the nation, beating out 500 other mazes.
Voting will narrow the top 20 list to 10 corn mazes through September 12th. You can vote here.
We are only one of four mazes featured in the Southeast and are just thrilled to be in the running once again for one of the top corn mazes in the country, said Catherine Garrison, Co-Owner of Denver Downs. Our corn maze is one of our most popular attractions at Denver Downs, which says a lot given that we have more than three dozen activities for families to enjoy during our big fall festival.
The 10-acre maze has a design theme every year, and the design will be a giant pumpkin this season. Visitors will have fun weaving their way through this labyrinth while learning facts about pumpkins with information posted throughout the maze.
Denver Downs Farms has made the Top 10 Best Corn Mazes in the country list four times, 2016, 2018, 2019, and 2021. Once voting has narrowed down from the top 20 list to the top 10, USAToday will announce to readers the top 10 corn mazes in the country.
We hope to make that top 10 list again in 2022 and have been so honored to be a part of this competition for the past six years, said Garrison.
Readers' Digest Magazine and Southern Living Magazine have Denver Downs' Pumpkin Patch ranked as the best in SC. In addition to the 10-acre corn maze to navigate, there are 36 fun barnyard activities, and Denver Downs will have over 25 tons of pumpkins this season. New activities to Denver Downs this Fall are the Double Jumping Pillow Park, New Jumbo Cow Train, New Kiddie Corral, and the NEW Giant Mountain Slide.
The 2022 Fall Festival at Denver Downs will run from September 24 to November 13, 2022, and be open from Wednesday to Sunday.
_________________________
If you plan to visit the Upcountry, be sure to check out the UpcountrySC website to find many options for places to stay, dine, shop, and explore.
Contact us when you're ready to plan your visit or subscribe to our informative newsletter.