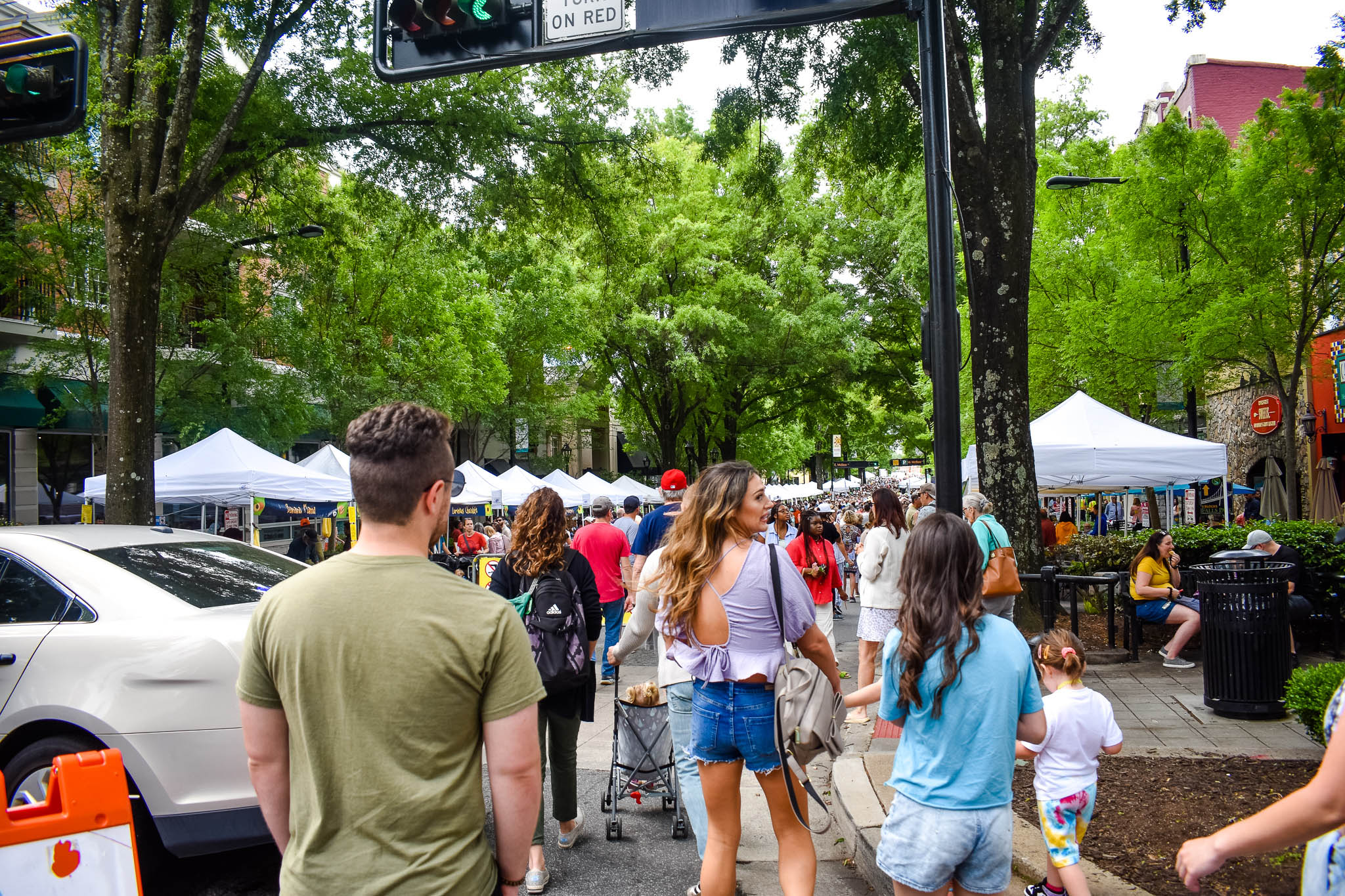 Plan a Fun Weekend in Greenville
Must Do Item – Brunch
Greenville is known for its breakfast and brunch restaurants. From upscale Southern to vegan-friendly spots, Greenville's the right place to start your weekend on a Saturday visit! 
Our first recommendation is Tupelo Honey Cafe. Don't miss the biscuits with homemade blueberry jam and tupelo honey, along with various fried chicken & waffles.
We've also curated a list of other amazing local brunch spots in downtown and the surrounding area that are must-tries:
Next Stop – Exploring Downtown
What better way to walk off all those carbs than by exploring downtown? The TD Saturday Market is a weekly farmers market held from 8 am to noon on Main Street and is a great way to interact with locals. If you're here in the off-season (from December-March), check out The Toasty Farmer Market. Find homemade items and meet local farmers. Note: restaurant booths also give free samples!
Make sure to check out our iconic landmarks, such as the Peace Center and the Wyche Pavilion next to the Reedy River. The Peace Center holds most of our large-scale arts, music, and theater events, and the Wyche Pavilion is a gorgeous open-air venue. It is now used for weddings, photoshoots, and catering events.
Don't miss Falls Park, with its beautiful green space, suspension bridge, and waterfall in the heart of downtown.
Some great lunch spots include:
Last Stop – Dinner & Evening Activities
If you want to round out the evening somewhere that has fun, alcohol, and great food, check out Hampton Station! This converted mill area has blossomed with businesses like MooHogz BBQ, Wandering Bard Meadery, and Keipi Restaurant. Then, head over to Craft Axe Throwing Bar for a fun evening with friends!
Other nearby weekend activities could include:
Catch a movie at Cherrydale Regal Cinemas (known for its limited nationwide-release movies)
By Sarah A. Moore, Pimento & Prose Media
____________________________________________________________________________________
Looking for more adventures?
Visit the UpcountrySC website to find many options for places to stay, dine, shop, and explore.
Contact us when you're ready to plan your visit or subscribe to our informative newsletter.