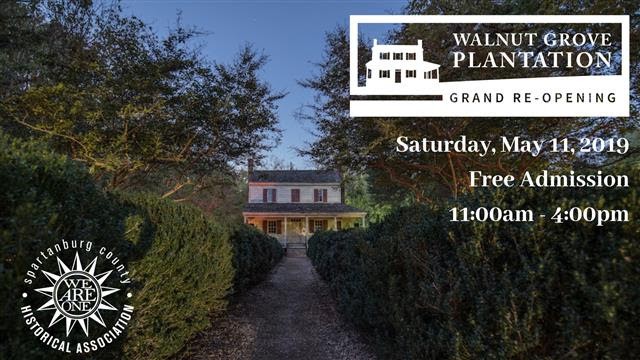 Walnut Grove Plantation Grand Re-Opening
Join us for a day of celebration and living history Saturday, May 11 from 11am-4pm.
Re-enactors, live music, games, food trucks, tours, and more!
Tour the historic spaces of Walnut Grove Plantation and learn about the restorative measures taken by SCHA over the 18-month, $300,000 project to ensure Walnut Grove will stand for generations to come! That's right, admission is FREE! Donations are encouraged and go towards the Walnut Grove Plantation Endowment which support the long term care and restoration of the property.
Plan your visit http://www.spartanburghistory.org/walnut-grove-plantation