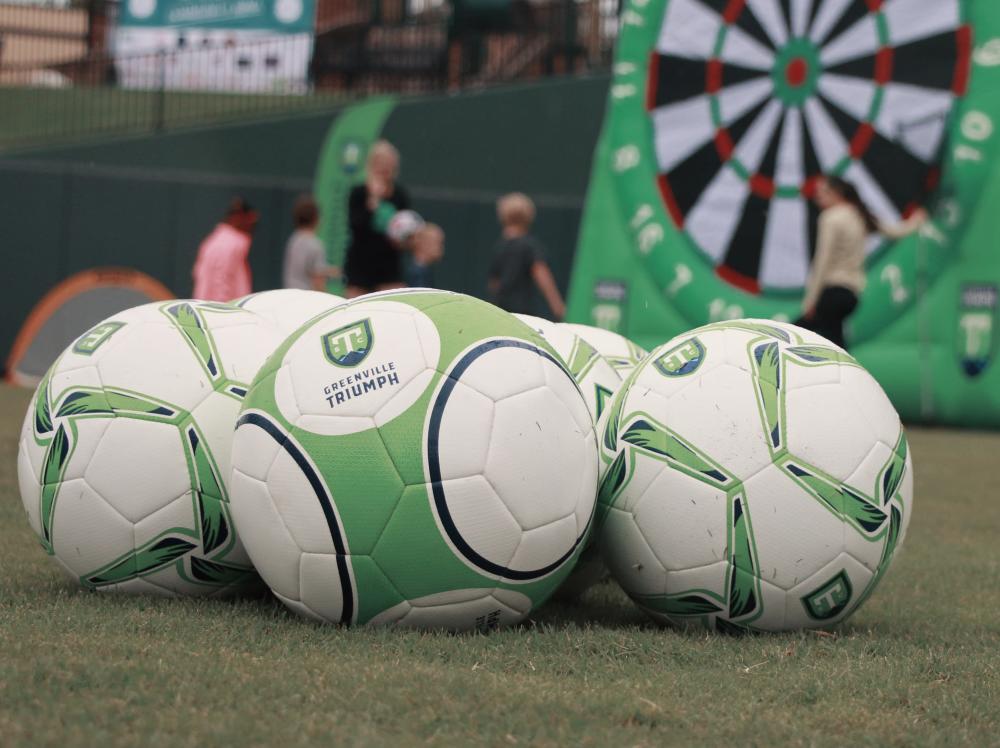 Greenville Triumph
Did you know that soccer is the second-fastest growing sport in America? Upcountry South Carolina has long been a hotbed for youth and collegiate soccer, and the Greenville Triumph Soccer Club was established in 2018 as the region's first professional soccer team. The club's goal is to bring people together and create joy through the sport of soccer.
The team competes in USL League One, the third tier of American professional soccer. Coaching the team is U.S. Soccer Hall of Famer and former U.S. National Team captain John Harkes. Triumph SC began play in 2019, finishing as runners-up before winning the league and bringing a championship to Upcountry South Carolina in 2020! The defending champions return to their home field, Triumph Stadium (4,100-seats) at Legacy Early College, as they begin a season of 14 home matches in West Greenville.
Visit GreenvilleTriumph.com to purchase tickets and merchandise, or stop by the Triumph Team Store at 22 S. Main St. in downtown Greenville. See you on the pitch!
Article provided by VisitGreenvilleSC.com
____________________
If you plan to visit the Upcountry, visit the UpcountrySC website to find many options for places to stay, dine, shop, and explore.
Contact us when you're ready to plan your visit or subscribe to our informative newsletter.