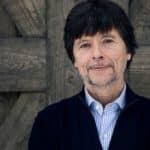 Yes, that Ken Burns! America's renowned filmmaker and documentarian reveals a more personal side of his storytelling talents in Uncovered: The Ken Burns Collection, the newest exhibition opening Saturday, October 9, 2021, at the Upcountry History Museum, a Smithsonian affiliate, in its only stop in the Southeast and at only the second museum in the United States to host this incredible once-in-a-lifetime display.
Featuring 26 hand-sewn historic quilts dating from 1850-1940 within Burns' personal collection, this exhibition presents a poignant picture of America. With an intimacy of distinctive precision, design, color, shape, and appliqué, each quilt embodies the beauty – and mystery – of this treasured art form. From an 1890 Triple Irish Chain quilt that was a wedding gift from mother to son to an inspiring 1918 Red Cross quilt sewn to raise money during World War I to the rare 1933 National Recovery Administration quilt with the initials FDR, these textiles represent remarkable examples of early Americana while reflecting Burns' love of history, America and her people, as well as his personal affection for the stories quilts convey.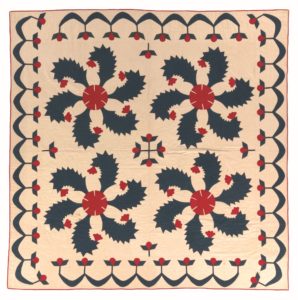 Together with his anecdotal thoughts about collecting and quilts, Uncovered is a unique presentation of visual history that illustrates not only the art of quilting, but its authenticity in the common sharing of our heritage as a way to have civil discourse, an important element Burns believes quilts and films can accomplish as both are pure examples of the collective expressions of individuals, geography, and culture.
In a video documenting the Uncovered exhibition, Burns said, "I have pursued as a hobby collecting what I believe is the cleanest, simplest, most authentic expression of who we are as a people…There's nothing more directly linked to who we are than the fabric we make."
On display through January 30, 2022, this exhibition was organized by the International Quilt Museum, University of Nebraska-Lincoln.
The Upcountry History Museum is located at 540 Buncombe St., in Greenville, S.C. Hours of operation
are Tuesday through Saturday from 10:00 a.m. – 5:00 p.m. and Sunday from 1:00 – 5:00 p.m. For more
information, call 864-467-3100 or visit www.upcountryhistory.org.
_________________________
If you plan to visit the Upcountry, visit the UpcountrySC website to find many options for places to stay, dine, shop, and explore.
Contact us when you're ready to plan your visit or subscribe to our informative newsletter.