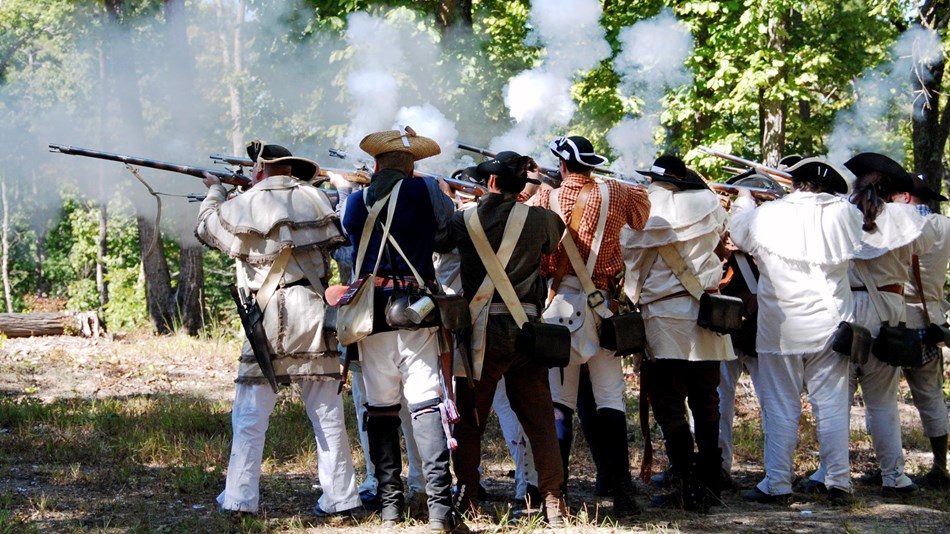 The Fight For Independence In The Upcountry
Anyone who's seen the movie The Patriot starring Mel Gibson as Benjamin Martin knows the prominent role South Carolina played in the Revolutionary War. The Palmetto State hosted more than 200 battles and skirmishes, the most among the original 13 colonies.
For visiting history buffs, the Upcountry offers a compelling collection of museums, parks, and battlefields commemorating the Colonies' fight for independence from Great Britain.
Cowpens National Battlefield
Considered the turning point of the war in the South, the Battle of Cowpens was fought on January 17, 1781, against British troops (rather than loyalist volunteers). The 845-acre Cowpens National Battlefield is midway between Spartanburg and Gaffney, approximately 17 miles north of I-85.
A visitor center, walking trail, and battlefield area commemorate Continental Army General Daniel Morgan's victory over British Colonel Banastre Tarleton. It was a lopsided affair; Morgan lost only 12 men while his regiment killed 110 British soldiers, wounded 200, and captured an additional 500.
Kings Mountain National Military Park
Thirty miles north on I-85, visitors can also take in the rich history (and enormity) of the Kings Mountain National Military Park. The 4,000-acre battle site features a 1.5-mile trail following the old patriot lines, exhibit area, and 20-minute intro video shown every 45 minutes.
Thomas Jefferson called the October 7, 1780 battle "the turn of the tide of success;" it was the first patriot victory following Charleston's British invasion earlier that year and a major morale booster.
Museum of Revolutionary War History
What is lacks in size, the Museum of Revolutionary War History in Simpsonville more than makes up for in artifacts and programming. Opened by longtime Greenville resident Tom Weidner, it is the only privately-operated Revolutionary War museum in the state.
Exhibits focus mainly on the Battle of the Great Cane Brake, which occurred along the nearby Reedy River on December 22, 1775. The museum's popular "Evening with Series" held on Friday evenings features guest speakers on a variety of Revolutionary War topics.
Upcountry visitors can pay homage to two Revolutionary War heroes, Morgan and militia leader turned politician Andrew Pickens, by visiting their respective monuments. Morgan's, erected in 1881, is in Morgan Square in downtown Spartanburg. (See it as part of a self-guided tour of Revolutionary War sites in Spartanburg county.) Pickens, in part the inspiration for The Patriot's Martin, is located at the Pickens County Courthouse in downtown Pickens.
By Shane Sharp, freelance writer