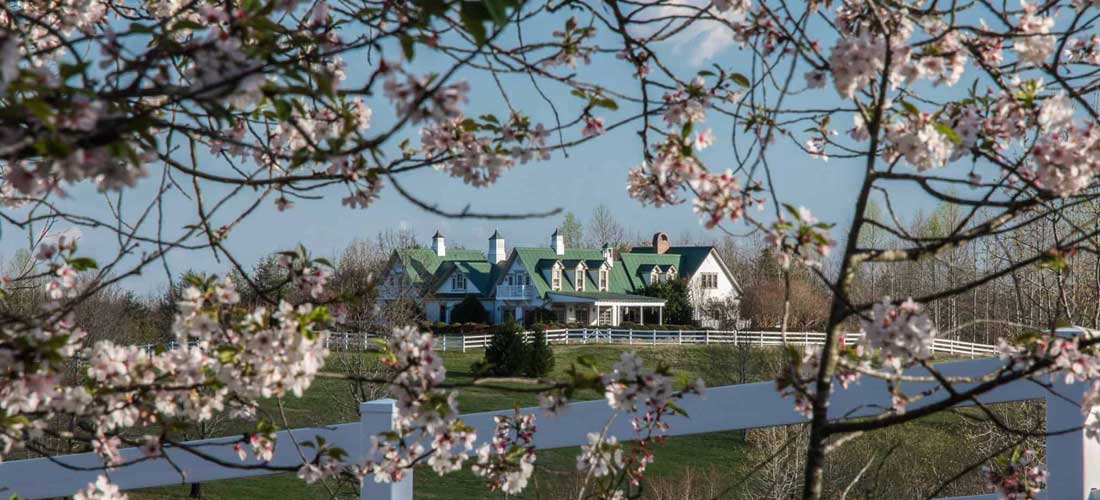 Valentine's Day Getaway
Valentine's Day is the holiday where you get to splurge on your loved one. A romantic trip is just what is called for, and the Upcountry is the perfect location. A Bed and Breakfast offers a delightful experience. Here are some Valentine's Day Specials that have been put together especially for you.
The Red Horse Inn
The Red Horse Inn is located in Landrum and offers several packages to impress your loved one. The Sweetheart Package: arrive to the sweet smell of one dozen roses, chilled champagne, and chocolate-covered strawberries. This package can be added to any accommodation, whether an Inn room or cottage.
Anniversary Romantic Getaways Package includes Rose petals on the bed, their DVD copy of several Nicolas Sparks movies (The Notebook, Message in a Bottle, Nights in Rodanthe, A Walk to Remember), A bottle of chilled champagne, and the room glowing with candlelight (LED Votives). Learn more about their packages and specials.
Sunrise Farm Bed & Breakfast
Sunrise Farm Bed & Breakfast in Salem offers a Romance Package: Delight your sweetheart with a bouquet of beautiful roses and a choice of hand-dipped chocolate covered strawberries or handcrafted chocolate truffles. Learn more about their special packages.
Pettigru Place Bed & Breakfast
Pettigru Place Bed & Breakfast in Greenville offers several packages and they say Valentine's day doesn't have to be celebrated only on the 14th! The Romantic Getaway Package includes 6 chocolate-covered strawberries, chilled bottle of champagne or sparkling cider, silk rose petals, and a flickering candle tray.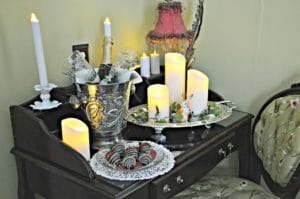 The Deluxe Romantic Package includes a two-person Reese's three-layer Chocolate cake with rich peanut butter filling and whipped chocolate buttercream or a Strawberry layer cake with Champagne buttercream, 6 Chocolate-covered strawberries, a chilled bottle of champagne or sparkling cider, a dozen roses or wildflower bouquet, scattered silk rose petals and flickering candle tray.
Learn more about their romantic packages.
Laurel Mountain Inn
The folks at Laurel Mountain Inn tell us that Valentine's month begins February 1st and they are celebrating all month long.
Laurel Mountain Inn will celebrate the whole month with "special treats." Pick your date and call to request their complimentary SWEET HEART'S PACKAGE.
They are located on 7 beautiful and private acres across from Table Rock State Park, a perfect location for your special day.
For reservations, call 864-878-8500.
Are you looking for more options?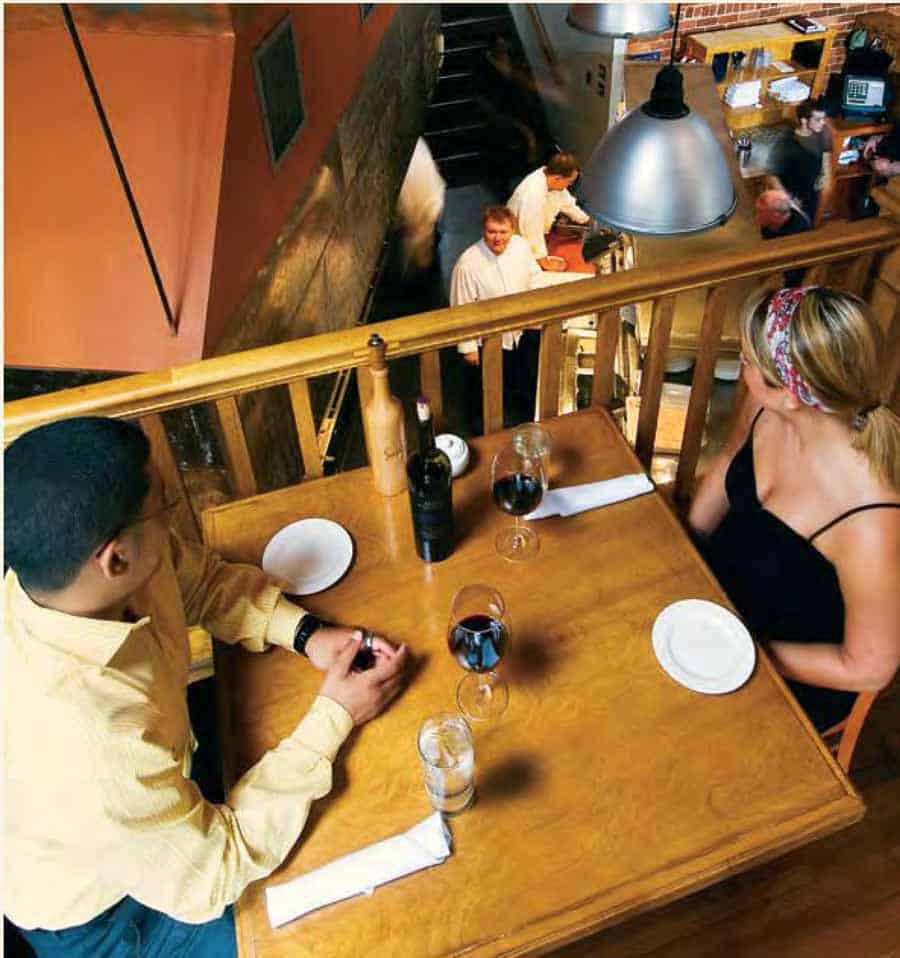 If you are considering a visit to the Upcountry on Valentine's Day, check out the UpcountrySC website where you can find lots of options for places to stay, dine, shop, and explore.
Contact us when you're ready to plan your visit or subscribe to our informative newsletter.
We look forward to your visit!