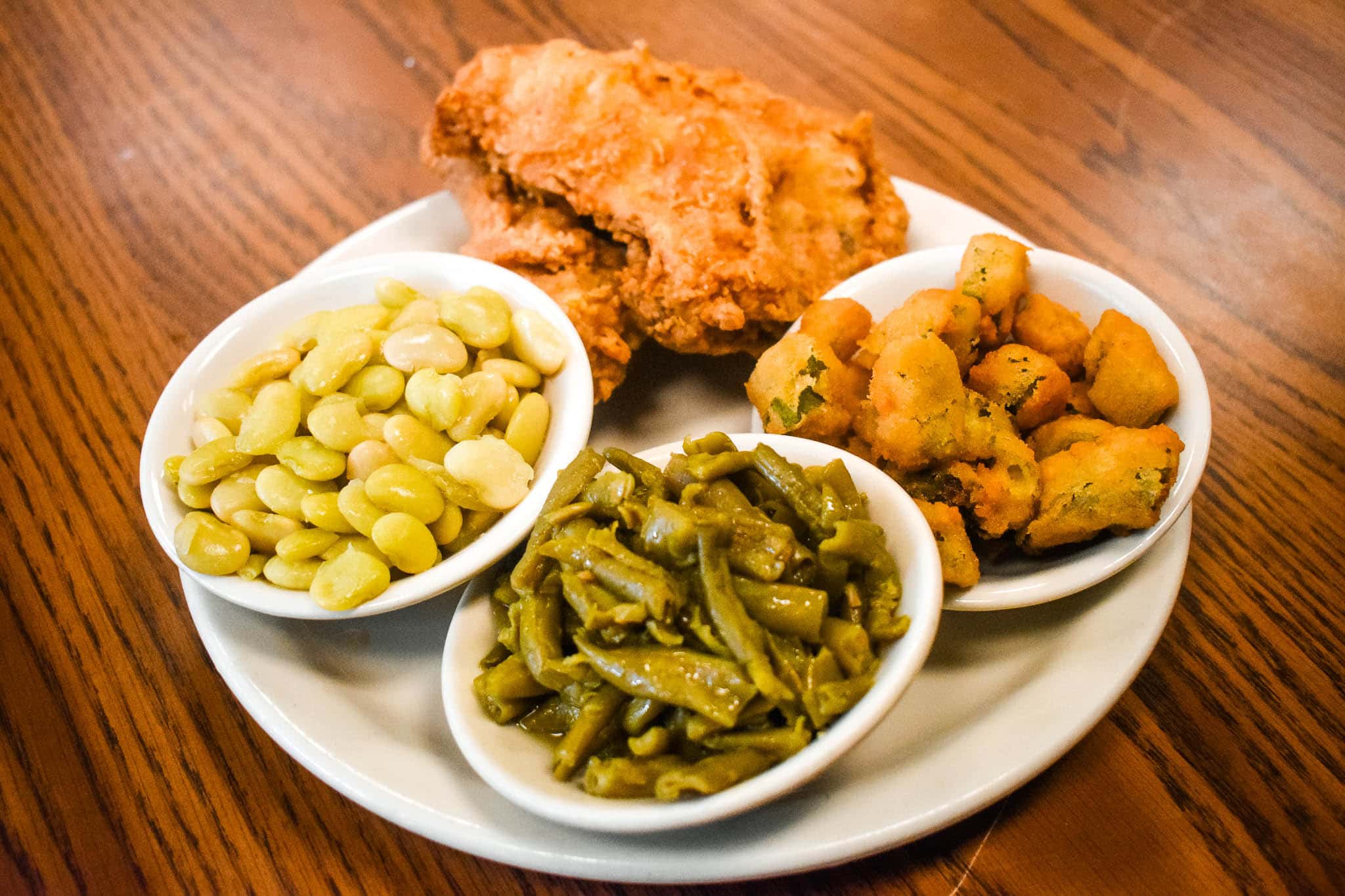 Meet Me at a Meat & Three – UpcountrySC's Classic and Tastiest Plates
When you think of Southern Comfort food, folks raised in the South gravitate towards a diner or a meat and three restaurant. Some diners do have meat and three menus, but other restaurants are exclusively meat and three based, with delectable side dishes.
Most meat and threes in the area are Upcountry icons, some existing since the '40s or early '60s, like Wades Restaurant in Spartanburg, South House in Greer, or Stax Omega Diner in Greenville. They have classics like homemade meatloaf, turkey and gravy, and of course fried chicken. Sides could include anything from green beans to fried okra, sweet potato casserole to Lima beans and corn bread. You can find these meat and three places anywhere from Spartanburg to Clemson.
An advantage of the diner aspect, or the kind of old-fashioned classic appeal of the dishes themselves, is their affordability. Most of the restaurants I visited you could get a plate plus a drink for under $14.
Wade's is a family-run business that is now on its third generation of owners, which was started by Anna Lyles' grandparents. Anna is the current manager of this Spartanburg icon, which stays as busy as ever, cranking out to-go orders, tubs of turkey gravy, and buckets of corn casserole ready to line people's tables or take with them for those needing comfort.
One of the famous stories told about Wades, that Anna herself confirmed, is that people at nearby Mary Black Hospital and other hospitals in the area frequently go there after surgeries or having a newborn baby for their first meal because they're seeking comfort food. This restaurant is such an integral part of the community, not only through food but through what the food provides.
Some other great meat and threes in the area, not to be missed, include The Steak House Cafeteria in Wallhalla, Serendipity Café in Easley (don't miss the Roast), The Grill in Liberty, and Mama Penn's in Anderson.
By Sarah A. Moore, Pimento & Prose Media
____________________________________________________________________________________
Looking for more adventures?
Visit the UpcountrySC website to find many options for places to stay, dine, shop, and explore.
Contact us when you're ready to plan your visit, or subscribe to our informative newsletter.