The Upcountry is a fabulous place to travel to for food, family activities, and fantastic views of mountains, rivers, and more. But if you're planning a vacation here and can only visit for one weekend, how do you narrow it down? We've helped by amassing a list of some of the biggest and best Spring festivals that grace the Upcountry year after year, from food to music to art-centric events, so you and your family and friends can pick the best time for you to make the most of your stay!
So how did we decide what made the final cut? What truly counts as a Spring market or festival? To us…
There's food (not required but good to have)
There are multiple things to do/buy
It happens between the dates of March 20th (the Spring Equinox) – May 30th (before June 1st, the unofficial start of summer)
It happens every year around the same date (has been recurring for at least 2 – 10+ years).
We've broken it down into four categories – Food-centric events, Art-centric events, Spring Markets, and Street Festivals, and placed them in chronological order!
Food-Centric Spring Events:
Starting with the Food Truck Rollout in Greer, SC, with the next date as Friday April 7th, 2023 from 5 pm – 8 pm. The Food Truck Rollout features local food trucks, music, and beer. Bring your blankets or chairs for a fun night of great food and live music. This is a monthly event that happens every year in the Spring in Greer and could be considered a bonus to our list, as this event is mostly music and food trucks, but there are many things to do within walking distance in downtown Greer City Park, where this is hosted.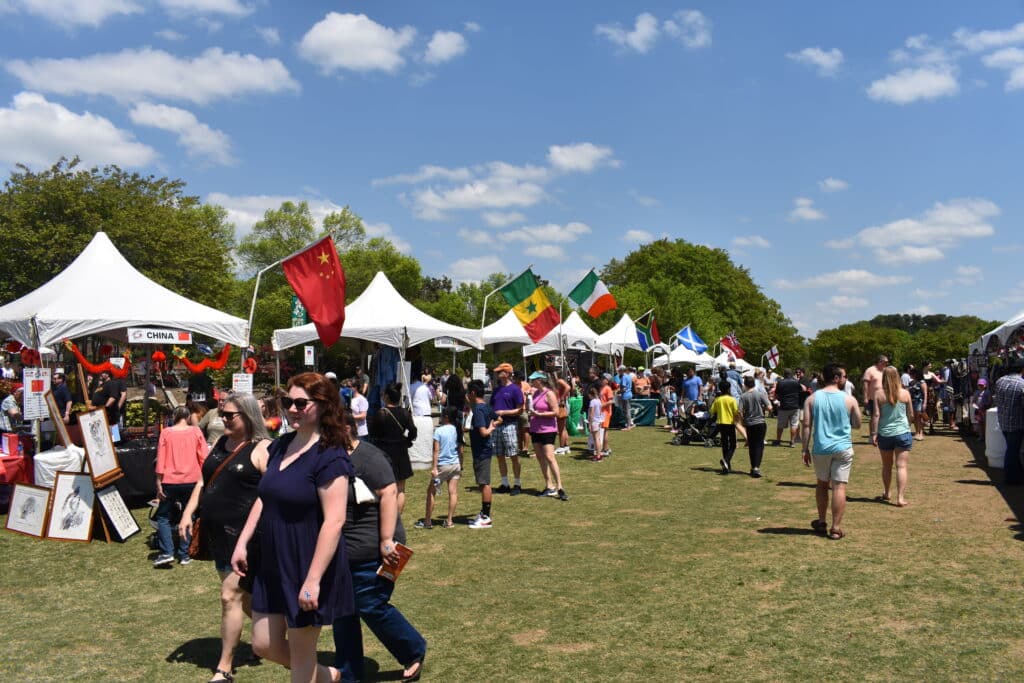 Another great event in Greer that many look forward to is the hugely successful Greer Goes Global: An International Festival, this year on Saturday, April 29, 2023 from 11 am – 4 pm. Celebrate the cultures of the Upcountry with International Featured Country Tents, Food Trucks and vendors, sports, and an International Market.
Last but not least, to round out our Food-centric category is the Greek Festival in Greenville, SC, on May 19-21, 2023, held every year at the St. George Greek Orthodox Church. This is the 37th annual Greek Festival, which aims to be even bigger with more music, vendors, and still the amazing Greek food and pastries.
Art-Centric Spring Events:
The crown art jewel of Greenville is, of course, Artisphere, held in downtown Greenville, SC this year on the weekend of May 12-14th 2023. This year, the organizers are thrilled to bring the 19th annual Artisphere festival back to Main Street to celebrate and uphold our thriving Greenville arts culture.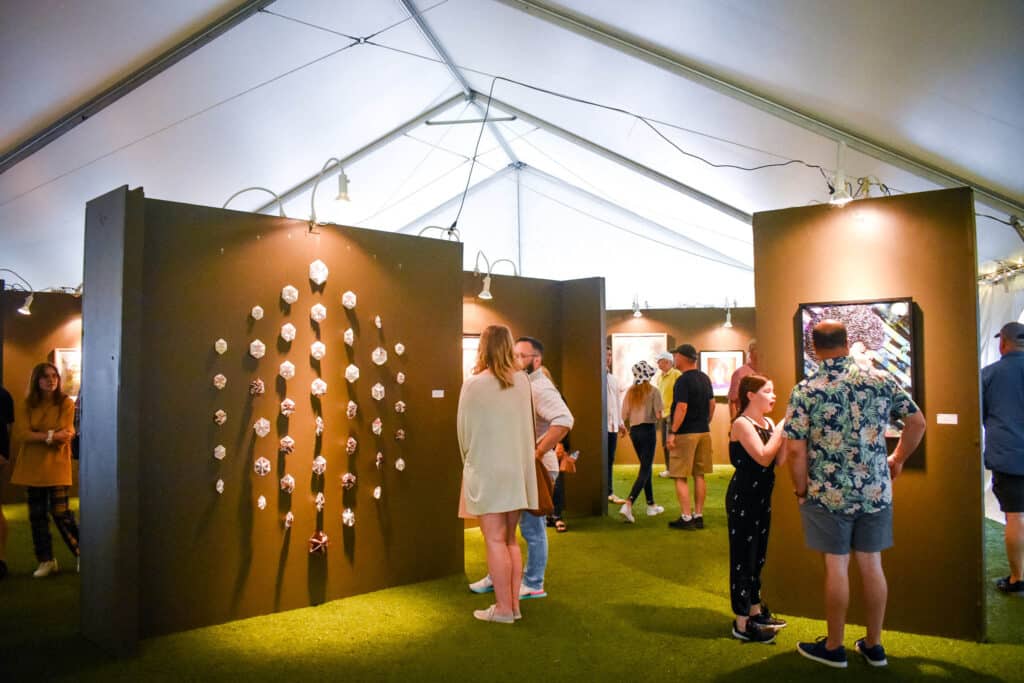 The art of storytelling is what Stone Soup Storytelling Festival is all about. The official Storytelling Festival of SC features Tellers, New Voices from all over the USA, and a Liar's Competition where you can compete along with an Amateur Hour for new tellers. April 21-22, 2023 in Woodruff, SC.
Spring Markets:
Spring markets in the Upcountry are a great way to enjoy the fantastic warmer weather, and take advantage of outdoor food vendors, and activities for kids all in one place!
For fans of Swamp Rabbit Cafe & Grocery's Christmas Markets, you don't want to miss their Flea Fridays in Greenville, SC, starting Friday, April 14, 2023, from 3 pm – 7 pm. Shop local makers and artisans.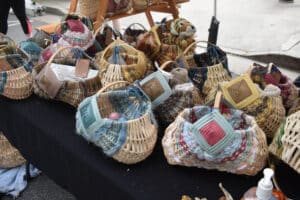 In Greer, check out the third annual Spring Vendor Market 2023, on Saturday, April 15th, 2023 from 10 am to 4 pm. Find the perfect handmade gifts with over 45 local, small businesses to shop from between the inside and outside of the venue. There will also be some amazing food trucks where you can grab lunch.
Finally, in Anderson, don't miss the Anderson Makers Market: Spring 2023 on Saturday, April 22, 2023, from 11 am – 5 pm. Artists + Crafters, Foodies + Farmers, Merchants + More!
Spring Street Festivals:
With the weather warming up, Spring is the perfect season for walking around in the Upcountry, and exploring our amazing street festivals! Check out the last and best of our list here:
Spring Fling Spartanburg is when thousands of people converge on Downtown Spartanburg for a weekend of fun. Festival-goers can look forward to a professional bicycle race, lots of great shopping in the arts and crafts marketplace, savory food, tons of family-friendly activities, classic cars, and an extensive lineup of great entertainment. April 28-30, 2023.
The Pickens Azalea Festival draws crowds of up to 35,000 people from all over the state. Held the weekend of April 28th from 6 pm to 10 pm and April 29th from 10 am – 9 pm. The weekend's events begin with the annual cruise-in at 6 PM on Friday and continue Saturday as hundreds of local artisans & crafters come to the streets! New this year: Pie Baking Contest, Husband Calling Contest, Mustache Contest, & a Pet Pageant! Come join in the family fun and enjoy tastes from across the Southeast and musicians from across the nation.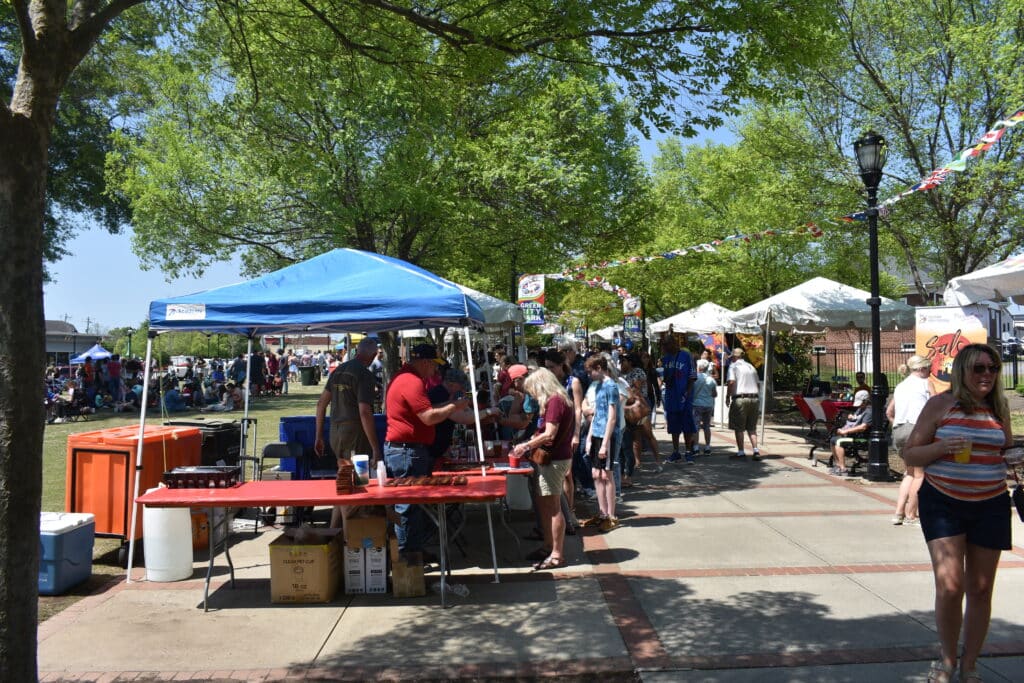 For fun in Fountain Inn, check out the Italian American Heritage Festival on April 29th, 2023, from 12 pm – 6 pm. Embrace and celebrate Italian heritage at this festival! There will be lots of delicious food, beer & wine, food demonstrations, Italian memorabilia, crafts, and games for the entire family to enjoy.
The 2023 SpringSkunk Music Fest is just around the corner! This outdoor, woodsy music festival is a solid 27 years running, and one to check out if you're into camping, art, and food trucks, held in Greer, SC from May 11th at 10 AM to May 13th from 10 am to 11:30 pm. Bands scheduled include The Nude Party; Miko Marks & the Resurrectors; Eilen Jewell; The Blue Dogs; Fireside Collective; Kelly Willis, Brennen Leigh & Melissa Carper; I See Hawks in L.A.; The National Reserve; Rissi Palmer; The Arcadian Wild; The Foreign Landers; and many more! Tickets are on sale at www.albinoskunk.com.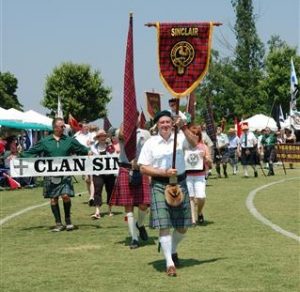 To round out the list of festivals, we have to mention the Gallabrae Festival in both Greenville and Travelers Rest, SC, on the weekend of May 26th and 27, 2023. May 26th is the kickoff of the weekend with the Great Scot Parade at 6 pm on Main Street in Downtown Greenville. Then on Saturday, May 27, the events in Travelers Rest at Furman University begin starting at 9:30 am with the opening ceremonies, a Parade of Tartans, Celtic Music with Albannach, Syr, and Celtica Nova, and Border Collie Demonstrations. Afterward, Heavy Athletics can be seen all day on the Main Field. Enjoy the British Car Show outside Main Gate from 9:30 am to 3 pm. The featured manufacturer is MG. Plus numerous other demonstrators and musicians performing throughout the day! This is a ticketed event, so make sure to get yours at the link above!
Whether you love Food-centric events, Art-centric events, shopping at a Spring Market, or a family-friendly Street Festival is the weekend fun you seek, there is something for everyone in the Upcountry! We hope this list has helped you pick a fantastic weekend for you to travel to visit us. Don't forget to check out some of our other great travel ideas at www.Upcountrysc.com/explore.
By Sarah A. Moore, Pimento & Prose Media
_______________________________________________________________________________
Are you looking for more adventures?
Contact us when you're ready to plan your visit or subscribe to our informative newsletter.