Spartanburg's Home for Arts, Culture, and SO much more!
Chapman Cultural Center is Spartanburg's one-stop shop for arts and cultural events, performances, exhibits, and educational programming in Spartanburg County. If you're unfamiliar with the center, it features a variety of independent museums, galleries, and other cultural organizations located inside the three-building campus. From live reptiles at Spartanburg Science Center and the Center for Dance Education at Ballet Spartanburg to performances and thought-provoking exhibits by Spartanburg Little Theatre, Spartanburg Philharmonic, and Spartanburg Art Museum, you can experience it all at Chapman Cultural Center!
After a period of so much uncertainty and quiet venues, we are thrilled about the arts and cultural experiences that are safely returning for the public to enjoy on our campus again.
However, Chapman Cultural Center is more than a destination. Our organization serves as Spartanburg County's leading Local Arts Agency, as we advocate for the arts to ensure they are relevant and supported in the public and private sector. We provide support for both organizations and artists so Spartanburg County can continue to enjoy high-quality cultural experiences.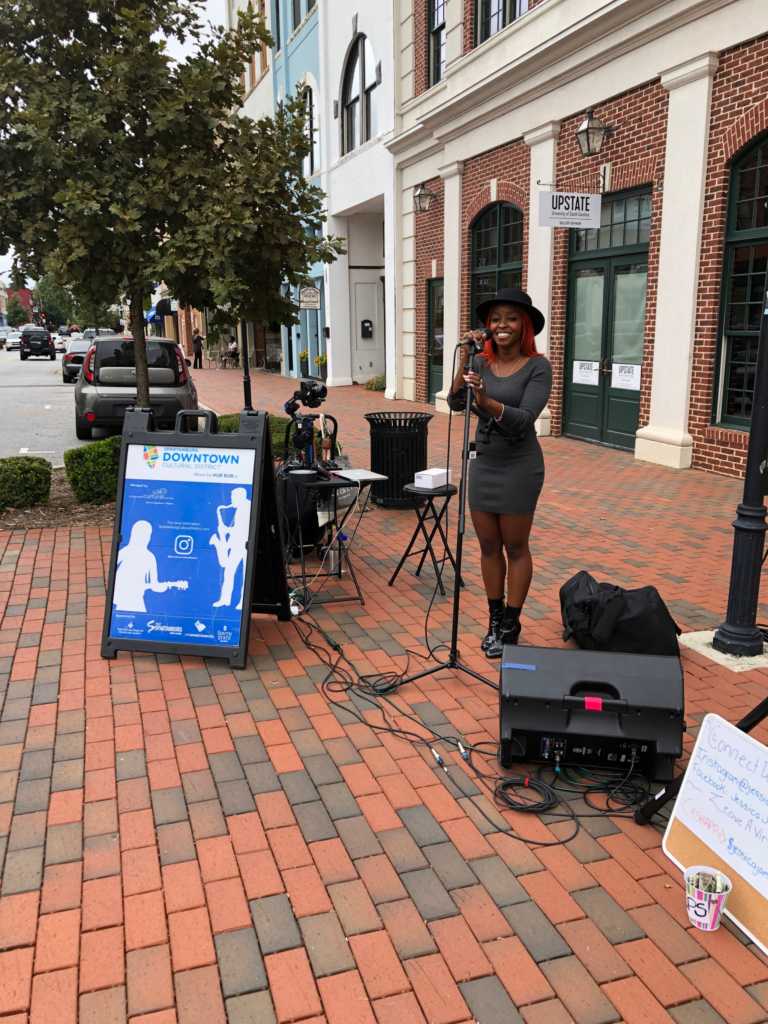 As a grantor, we typically provide more than $500,000 in annual General Operating Support grants to arts, science, and humanities-based non-profit organizations. In addition, we provide quarterly grants up to $5,000 to Spartanburg County creatives and non-profits to expand arts and cultural experiences to broader audiences.
In addition, Chapman Cultural Center facilitates community vibrancy by encouraging diverse offerings, growing audience engagement, and measuring support for the arts. Our cultural leadership extends to the oversight of the Spartanburg Downtown Cultural District, by providing street music and public art programming that enhances the vibrant downtown experience. Be sure to check out who's performing through our website each week!
As we continue our work in the community, we are especially thrilled by the leadership and experience brought by our new President and CEO, Daniel Mayer. Mayer brings over 20 years of leadership experience in various roles in the arts and cultural sector including his work as an attorney through the country's largest pro bono art and entertainment law organization in New York City. Additionally, he has served in numerous executive and advisory roles across the nation including the Spectrum Dance Theater, Photographic Center Northwest, and Seattle Jewish Film Festival.
We hope you will take a trip to Spartanburg soon to discover, experience, and celebrate all that the Chapman Cultural Center has to offer. Find something you can enjoy at chapmanculturalcenter.org.
By David Ocasio
_________________________
If you plan to visit the Upcountry, be sure to check out the UpcountrySC website to find many options for places to stay, dine, shop, and explore.
Contact us when you're ready to plan your visit, or subscribe to our informative newsletter.